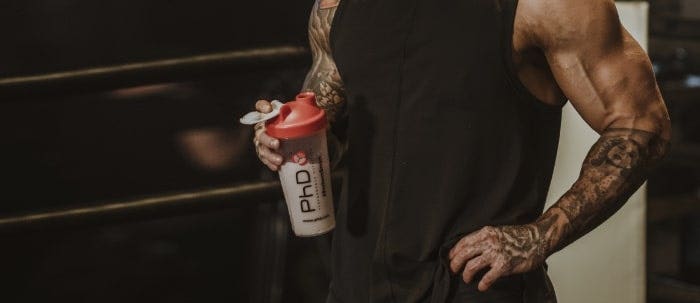 All of our best selling protein powders and bars come in a vegan option, perfect for anybody looking to increase their protein intake and fuel their training programme while following a plant based diet. Whether it's Diet Plant Protein, Smart Protein Plant, or Diet Plant Bars, we've got your covered.
Vegan Products
Diet Plant Protein
The best option for vegan protein powder is our Diet Plant Protein, which is packed with 18gms of protein per serving. It's low in fat and sugar, making it the perfect option to help achieve lean muscle mass and weight loss. The benefits of our vegan protein powder include:
Low in calories (under 94 per serving)
Contains CLA, L-Carnitine & Green Tea extract
Comes in delicious flavours including salted caramel, belgian chocolate and strawberries and cream
100% plant based goodness
Smart Protein Plant
Our Smart Protein Plant is a great option if you're looking for versatility. You can use it in a shake, for baking, in a mousse, on your pancakes, or any other tasty treat you can think of.
Diet Plant Bar
Our Diet Plant Bars are a low sugar, high protein, extremely convenient snack for a post workout boost or between meals when you want a healthy treat. Flavours you can choose from are:
Milk Chocolate Salted Caramel
Dark Chocolate Fudge
White Chocolate Cookie Dough
Smart Bar Plant
Our Smart Bar Plant is one of the best high protein snacking options for those following a vegan diet. With 100% natural ingredients and low sugar content, this is a healthy alternative to junk food snacks to fill you up in between meals.
FAQs
What is vegan protein?
Vegan protein is drawn from plant based foods that have a high protein content, such as pea protein isolate, chicory root fibre and soya protein isolate.
It can be tricky to get high protein intake while following a vegan diet, so plant based protein powders and bars can be a convenient and tasty way to do so.
What is the best vegan protein?
Our vegan protein products use a combination of plant based protein sources in order to reach a more complete amino acid profile. Animal products are seen as complete proteins, so in order to get a quality vegan comparison, a blend of ingredients is the best option.
Soy is often considered the best vegan source of protein because of its completeness.
What is a good high protein vegan breakfast?
We have a delicious and healthy selection of high protein vegan breakfast recipes over on our blog. Some of the best options include vanilla protein crepes, chocolate peanut protein granola and vegan strawberry overnight oats. Enjoy!
Is vegan protein as good as whey protein?
Whey protein is considered the best because it contains the full profile of amino acids that your body needs. You can also get this full spectrum of amino acids from vegan protein sources, so it is important that you do your research and understand how to include these essential amino acids in your diet.
Is vegan protein complete?
Soybeans, quinoa, buckwheat and spirulina are examples of foods that are considered complete in terms of their protein profile. Some vegan foods are good sources of proteins but don't contain the full spectrum of amino acids, so combining them is a good option.