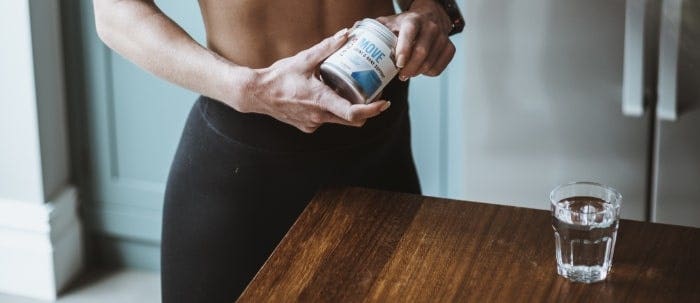 Improve your mental and physical health with PhD's range of efficient and convenient multivitamins, available in powder, capsules and gummies. Your body needs a variety of vitamins and minerals to help you perform at your best, and our multivitamins have been designed with these nutritional needs in mind.
Multivitamins
Our LIFE Vital multivitamin incorporates ingredients that help to support a healthy immune system, as well as probiotics to help maintain a healthy gut, and a blend of reds and greens to help you meet your fibre needs. At PhD, we understand that vitamins, minerals and co-factor micronutrients are the key nutritional framework to all bodily functions and metabolic wellness.
The key benefits of Vital Multivitamins
Studies have linked regular multivitamin supplementation with a range of benefits, including improved cardiovascular health, and our Vital multivitamins are no different.
The key benefits of our Vital multivitamin range are that they help to support a healthy immune system, provide a convenient supply of nutrients, include probiotics and are a great source of fibre.
Multivitamin and mineral supplements can help ensure your body is getting all of the recommended nutrients it needs to stay strong and healthy. Lots of people struggle to meet their nutritional needs through diet alone, and multivitamins provide a convenient way to boost their nutrient intake.
Life VITAL Gummies
Our Life VITAL Gummies are a great option for an easy way to receive your intake. They're expertly formulated with a blend of 18 vitamins and minerals, including Vitamin D, Vitamin K, B-Vitamin complex and Zinc. Each gummy contains Vitamin B6 which contributes to normal protein and glycogen metabolism, normal functioning of the nervous system, the reduction of tiredness and fatigue, and the normal functioning of the immune system.
What is the best multivitamin to take?
There's no one specific answer to this question. The best multivitamin for you depends on your individual needs. You may want a supplement that helps boost your immune system, or you could be feeling low on energy and focus.
Also, it might depend on your age or gender. Men and women require different nutrient levels, while those aged over 50 might want to focus on maintaining bone and joint health.
Research suggests that multivitamins can provide a boost in energy and help your body meet every day demands more effectively, without potentially unwanted side effects from substances like caffeine.
Sign up for special offers
Sign up and you'll receive 10% off your first order! Plus, as a member you'll receive 5%, 10% or 15% off with every order when signed in via our loyalty scheme.