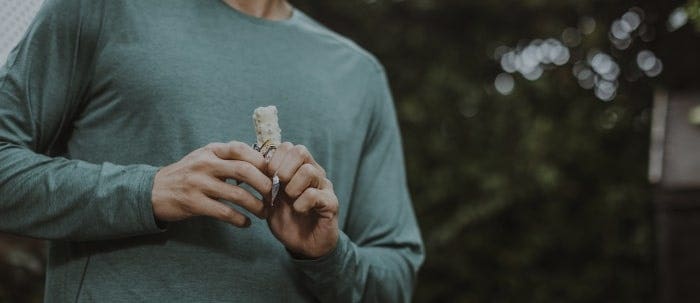 We offer a range of post workout powders, snacks and drinks, ideal for a replenishing protein shake after a tough session, or a quick and convenient snack to help you refuel. A combination of whey protein, essential vitamins, carbohydrates, amino acids and creatine make a potent formula for top level performance and enhanced recovery.
Post Workout
Our Post Workout Shakes and Supplements
If you're aiming for weightloss and a lean physique, Diet Whey Protein could be your best option. Benefits include:
17g of protein per serving
Low in fat and sugar
Contains fat burning ingredients including l-carnitine, green tea and CLA
Less than 100 calories per serving
If you're looking to train seriously hard and make some lean gains, our Synergy All In One is primed with quality ingredients to support your highest training goals.
The combination of protein, carbohydrates and creatine makes for a potent muscle building and recovery formula, perfect for a post workout boost.
Benefits include:
38g of protein
Low in sugar
5g creatine proven to boost physical performance
Vitamin B6 and Riboflavin to help reduce fatigue
Rich amino acid profile to replenish and revitalise
Advanced Mass is our best post workout option for hard gainers. If you're looking to gain some serious mass and consume quality calories on the go, this high calorie gainer is just the ticket.
With 50g of protein, 188g of carbs and 1,146 calories per serving, this post workout shake will kickstart the recovery process right away, ensuring your muscles get everything they need to build some serious mass.
Benefits include:
1,146 calories per serving
50g quality protein
4 stage protein blend with whey isolate
188g of carbs to kickstart recovery
MCT oils and creatine to drive building of muscle mass
FAQs
Why have a protein shake after a workout?
Protein plays a key role in repairing and building your muscles after a workout, so having a protein shake post workout is a way to aid this process.
Protein shakes provide readily available building blocks and a spectrum of essential amino acids, that you can only get from your diet, to help you build quality muscle mass and fast track your progress.
When should I take post workout shake
Directly after a workout with a post workout shake is your best option for optimum recovery.
What is the best post workout supplement to help gain muscle?
Having a good amount of protein, plus carbohydrates will aid recovery and support your body in building quality muscle mass best.