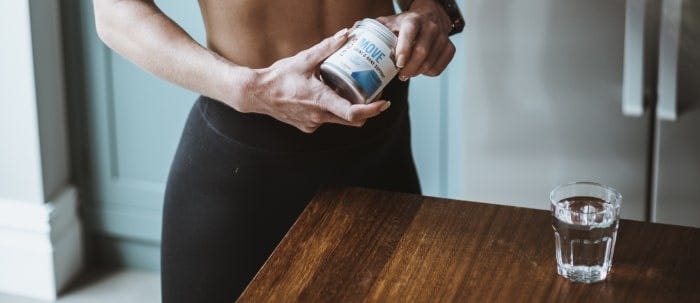 At PhD, we've created the best quality multivitamin for those who value high performance and optimum health. Expertly formulated to meet your needs, our multivitamins and minerals are ideal for those looking to generally boost their nutrient intake, fortify their immune system, boost their energy, and support strong muscles and bones.
Vitamins and Minerals
Just one tablet a day puts your mind at ease that your key vitamin and nutrient requirements are satisfied. Taking a multivitamin alongside a balanced diet ensures that you're meeting your daily requirements, meaning you can improve on your everyday health and performance!
Boost your everyday wellbeing
We understand that it can be challenging to source all your required vitamins and minerals from your diet. That's why our expertly-formulated multivitamins improve everything from protein metabolism, tiredness and fatigue to the functioning of your immune and nervous systems. Our multivitamins are designed to be taken alongside a healthy and balanced diet.
Keep up with everyday demands with our Life range
In addition to our clever multivitamins, discover PhD Life, a range of products designed to support key need states in a range of easy to take formats, allowing you to be at your best every day.
Choose a meal replacement, capsule, gummy or tablet for the area you want to target and stay at the top of your game for longer. With joint and bone health, immunity and multi-nutrient support amongst our options, you can easily keep up with everyday demands with the Life range.
Contact our team for bespoke advice
Our expert team is on hand to help if you're interested in improving your wellbeing with our multivitamins or would like bespoke advice about any of our products. You can contact us via phone, email, social media or live chat. Our customer service team is available seven days a week.