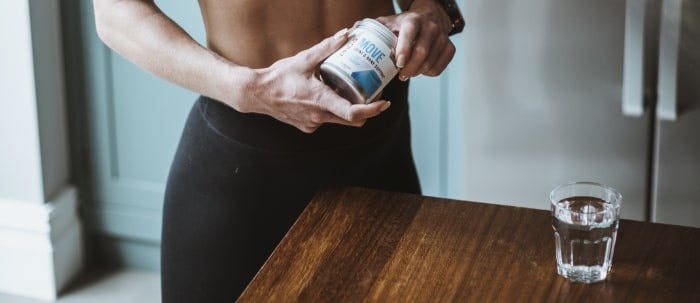 We know that you always want to be at your best, that's why our performance supplements have been specially formulated to take your training to the next level. Including Beta Alanine, Creatine, BCAAs and more, our range of PhD performance supplements has been carefully curated to help you achieve your athletic ambitions.
Performance Supplements
Whether you want to improve your endurance, gain muscle mass, or need a boost to carry you through a high-intensity session, our athletic supplements are available as convenient capsules, soft gels or multivitamins to give you the support you need to excel. Train harder, stronger and for longer, with performance boosting and strength supplements from PhD.
Level up your athletic performance
From reducing inflammation to aiding muscle recovery, taking multi vitamins and minerals can have numerous health benefits that can support your physical fitness. Here at PhD, our wide variety of vitamins also includes scientifically formulated strength supplements, designed to boost performance in strenuous and high-intensity activities. From sprinting to heavy weight lifting and endurance sports, step up your game with PhD performance supplements.
Be the best you can be
Whether you're looking for an effective weight loss supplement or want to gain a competitive edge with vitamins for brain health, our entire range of vitamins and supplements has been engineered to help you be the best you can be. Keep fatigue at bay with Beta Alanine or support your weight loss with our CLA capsules - whatever your fitness goals, we're here to get you where you want to be.
Shop PhD performance supplements
From mass gainer protein to meal replacement powders and shakes, our wide range of nutrition products has been expertly developed to help you to reach your goals and stay at the top of your game. Whether you choose to power your workout with a BCAA or want to maximise your weight-lifting capabilities with a strength supplement, unlock your full potential with PhD supplements today.