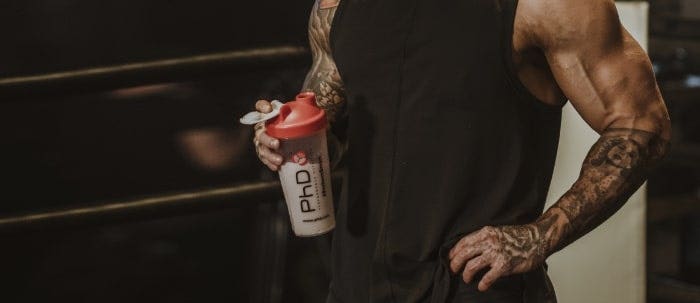 When you're training regularly, you have a fast-paced lifestyle or your schedule gets full, it can be hard to meet all your body's nutritional needs with your usual diet. That's why we created the Complete meal solution with our meal replacement powders. Our meal replacement shake has been specially formulated to support your busy lifestyle, while meeting your nutritional needs.

Meal Replacement
You no longer have to turn to junk food when time is short and you need to refuel while on-the-go! Maintain a healthy diet and get all the essential nutrients your body needs and feel full and satisfied.
Key benefits of Complete meal replacement
Now you can get complete nutrition on-the-go in a highly convenient shake format. Our Complete meal solution tastes great and comes in five different flavours, leaving you feeling full and satisfied. Plus, it's 100% plant-based, so is a fantastic vegan meal replacement source.
Meal replacement shakes are an ideal way to get all the nutrients you would normally get from a complete meal. Whether you're trying to lose weight or have a very busy lifestyle, meal replacement shakes are a good way to ensure you're getting all the nutrients your body needs.
If you use meal replacement shakes to help you go into a calorie deficit, then our meal replacement powder can be a great way to help you lose weight too.
Get your necessary nutrients with LIFE Complete powder
PhD COMPLETE shake is a complete and advanced real food meal replacement that is high in protein, low in sugar and has 23 essential vitamins and minerals. It also contains Matcha Green Tea, Nordic Berries rich in anthocyanins, probiotics, digestive enzymes and KSM-66 Ashwagandha. It tastes great and is full of all the necessary nutrients to optimise you for the day.
Keep up with everyday reminds with our LIFE Range
Our LIFE Range allows you to focus on everyday demands, with a series of supplements especially created to address the most integral parts of your mental and physical wellbeing in one simple selection of supplements.
If you've got a key area you would like to address, you can browse our products for gut health, multivitamins, sleep supplements and more.