Diet Plant Protein 500g - Belgian Chocolate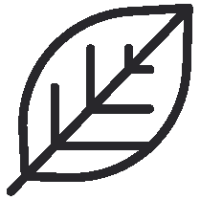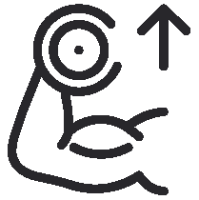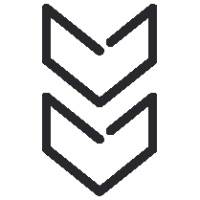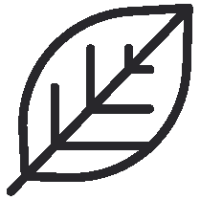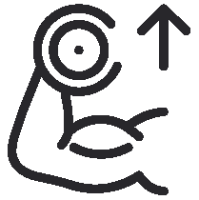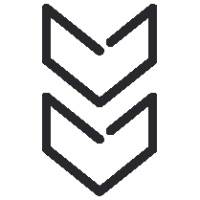 Why Choose?
Only 92 calories per serving
Contains CLA, L-Carnitine & Green Tea extract
Great tasting and smooth texture
What is Diet Plant?
Diet Plant is a plant based version of the UK's #1 Diet Whey with the same great formulation and taste of the market leading PhD Diet Whey but with all the great taste, mixability and effectiveness. Diet Plant is a high protein low calorie shake for targeting fat loss and maintaining a lean physique.
The Benefits of Diet Plant
High protein from plant sources helps maintain lean muscle with effective and popular fat loss targeting ingredients such as CLA, Green Tea and L-Carnitine. Diet Plant is low sugar, low calorie and great tasting and is 100% vegan friendly. Providing 18g protein and only 92kcals per scoop, Diet Plant provides the ideal nutritional ratio to support your lean physique goals.
Who is Diet Plant for?
Diet Plant is suitable for men and women aiming to maintain or build lean muscle mass, with a greater emphasis on keeping body fat low, and who choose to follow a plant based diet.
Burn fat and build lean muscle with PhD Diet Plant. 100% plant power 100% recyclable packs.
Directions For Use
Diet Plant can be used at any time. It's great added to a smoothie, which can be used for breakfast or in between meals throughout the course of the day. Diet Plant helps curb hunger cravings too, which is perfect for those seeking fat loss or looking to maintain a leaner physique, as it offers feelings of satiety in between meals.
Suitable For
Dairy Free
Gluten Free
GMO Free
Palm Oil Free
Vegan
Vegetarian
Nutrition Stats
Belgian Chocolate Flavour
Typical Values (when mixed with water±)
Per 100g
Per 25g serving (1 scoop)
Energy
1564kJ / 370kcal
391kJ / 92kcal
Fat
3.7g
0.9g
Of which saturates
0.6g
0.2g
Carbohydrate
9.0g
2.3g
Of which sugars
0.4g
0.1g
Fibre
5.4g
1.4g
Protein
72g
18g
Salt
0.7g
0.2g
Also Provides:
Conjugated Linoleic Acid powder
1500mg
375mg
Of which is Conjugated Linoleic Acid
1000mg
250mg
L-Carnitine
1000mg
250mg
Green tea extract
400mg
100mg
BCAA's
13268mg
3317mg
Belgian Chocolate Flavour
Pea Protein, Soya Protein, Flavouring, Fat Reduced Cocoa Powder, Conjugated Linoleic Acid, L-Carnitine, Green Tea Extract, Sodium chloride, Lactospore™ (Bacillus Coagulans), Stabiliser (Xanthan Gum), Sweetener (Sucralose)
ALLERGY INFORMATION: For allergens see ingredients in bold. May also contain milk, egg and cereals containing gluten.
This product is suitable for vegetarians and vegans.
Issues with delivery- happens every time. Really lets a decent product down.
Georgina
27/07/2023
This chocolate flavour is just perfect.
Saad Khayoom
16/07/2023
Genuinely the best! The texture beats all I've tried and mixes so well in porridge, yogurt and shakes!! Beats everyone other I've tried especially my protein 🫣 ! Won't go back to another
Nicole
02/05/2023
Love it! My favourite, the only protein powder I use.
Nichola
19/04/2023
Nice flavour
Nichola
08/02/2023
I've been on this for nearly 2 weeks and lost half a stone which I'm thrilled about, I badly needed a kickstart to a diet and it's done that! Nice flavours also, hunger pangs to a minimum!
Sandra
01/05/2022
Belgian chocolate. Tastes great and unlike a lot of other vegan brands not at all powdery
Sarah
27/04/2022
Super delicious and mixed easy. Chocolate flavor is heavenly
gabby Rimeikaite
13/04/2022
Mixes well .
Caroline Cowling
12/02/2022
Love it in my porridge in the morning
rebecca and thanks for your order
21/11/2021
Tastes great and doesn't make me bloat like the normal diet whey. Doesn't last as long though so has to be drunk straight away.
Charlie Rew
07/06/2021
First time that I had purchased this and I wasn't left disappointed. Mixes well into oats/shakes, also good by itself mixed with water/milk. more importantly has a really nice chocolate taste. Definitely would recommend and the only protein I will be purchasing from now on!!
Helen
01/06/2021
Tastes really good
sinead mcgarry
26/04/2021
Really yum! I really love this protein in smoothies, shakes and pancakes!
Sophie Sinclair
30/01/2021
Nice taste!
MISS KRISHA LAKHANI
30/01/2021
Pretty perfect
Patrick E
28/01/2021
Excellent taste but gave 4 stars due to the new packaging. The new bags don't seal making it difficult to re-seal after use.
Mij
27/01/2021