Micronised Creatine Monohydrate Powder (250g)
0% Off
Special Price
£16.99
Was
£16.99
£0.34/serving
Micronised Creatine creating a smoother and easier mix
High quality, pure Creatine Monohydrate
Ideal for increasing performance in strength and power exercises
Next Day Delivery: Order within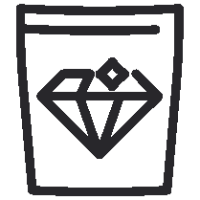 Pure micronised grade Creatine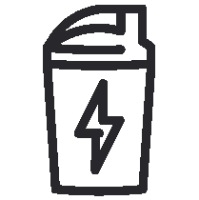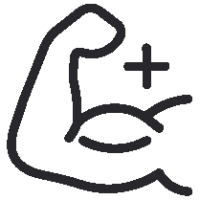 Increases physical performance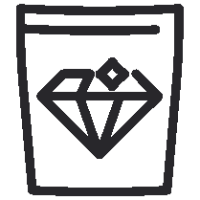 Pure micronised grade Creatine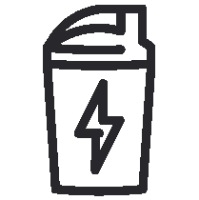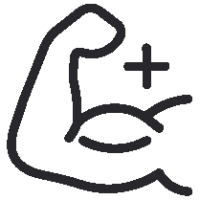 Increases physical performance
Why Choose?
Pure micronised grade creatine, allowing for a smoother mix in your protein shaker
Instant mix powder - just add water and go
Increases physical performance by improving strength and recovery during high-intensity exercise
What is Creatine Monohydrate?
Creatine Monohydrate is one of the longest serving products in the sports nutrition world. It's textbook supplementation for those looking to build explosive strength and adding quality lean muscle tissue.
Who is Creatine Monohydrate for?
Creatine Monohydrate is predominantly for those looking to improve strength and performance. Higher stores of creatine in muscle cells can significantly improve explosive power.
The Benefits of Creatine Monohydrate
Creatine Monohydrate has been at the forefront of sports nutrition for many years now & I'm sure it will continue to be a fans favourite for years to come. Widely researched, studies show that Creatine Monohydrate supports strength and strength endurance. There are no serious risks or side effects when consuming creatine monohydrate however there have been reported side effects of using creatine monohydrate such as experiencing mild stomach cramps and indigestion however this is more than likely due to the fact the person was dehydrated. Be sure to remain hydrated when taking creatine to avoid these possible side effects. Should you experience these side effects, do not panic, simply increase water intake and take a short break from the creatine. If your quest is to develop strength, this is definitely an advantageous supplement to incorporate.
Directions For Use
Depending on what website you are on may depend on the recommendation of when and how to use creatine monohydrate. However, it has been found that to load creatine monohydrate quickly and effectively is to consume 0.3g per kg body weight preferably with a high GI carb meal or drink as insulin helps the delivery of the creatine to the muscle. It is advised to follow this protocol for approx. 5 days and then lower to a maintenance dose of 4-5 grams per day.
1 10cc scoop provides a 3g serving of Creatine Monohydrate.
Suitable For
Dairy Free
GMO Free
Halal
Palm Oil Free
Soya Free
Vegan
Vegetarian
Nutrition Stats
* Creatine helps increase performance during short term bouts of high intensity exercise. This beneficial effect is obtained with a daily intake of 3 g of creatine.
100% micronised grade creatine monohydrate.
ALLERGY INFORMATION: For allergens, see ingredients in bold. May contain wheat, peanuts, nuts, egg.
Its great so it is
Darren Paul
01/12/2023
Perfect and mixes well
Jack Ralph Harman
17/11/2023
Great product
Christabel Evans
21/09/2023
Creatine is creatine but this is less bittier than others I've had which is helpful when mixing with other substances
John Gatt
07/08/2023
Mixes well
Ryan
23/07/2023
After a week using produce, can feel the difference in my work out.
Kalbant Brar
18/07/2023
Mixes with juice and water well with not bitty taste. Definitely recommend
Steve
06/07/2023
Mixes well and does the job it supposed to!
Emz88
09/06/2023
Great product
Daryl Manian
30/05/2023
Excellent product mixes well
mick
24/04/2023
Good price havnt been using long enough 2 say how good it works
LEE
23/04/2023
Top products
Nicolas
04/04/2023
Its good and affordable
ayonla oyinloye
31/03/2023
I have not used the product for long enough to see an immediate difference in the type of creatine that I have used before. The product has made a slight difference in my post-workout recovery (thus far).
JustLau
03/03/2023
Does what it says on the tin.
Robyn Herbert
21/02/2023
Does the job
Sejun
13/11/2022