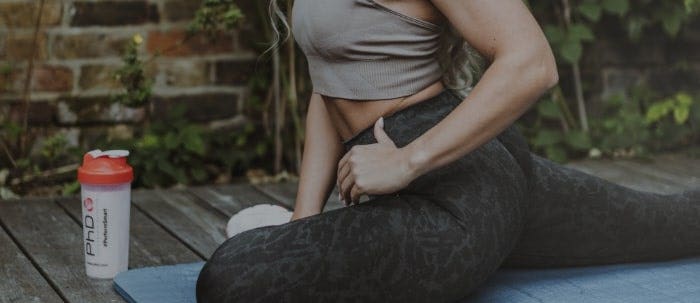 Pre Workout Powders & Supplements
Get the best possible start to your training session with PhD pre-workout powders and capsules. Whether it's explosive energy and power you're looking for, a caffeinated fat burner, or a powerful vegan pre-workout for a serious cardio session, we've got you covered.
Pre Workout Powders & Supplements
Designed to drive intense workouts with energy-boosting ingredients, the PhD range of pre-workout supplements will help you to unlock your full potential. Containing ingredients such as creatine for high-intensity exercise bursts and caffeine for a competitive edge, our pre-workout supplements are a must-have for taking your training to the next level.
Burn pre-workout powder
If you're looking to drive fat loss, preserve muscle gain and boost your energy, discover PhD Burn pre-workout powder. Our scientifically backed formula effectively targets fat as a primary source of fuel, whilst also working to ensure you preserve muscle mass. Available in great-tasting sherbert lemon flavour, PhD Burn is the sports nutrition hero you need for a high-intensity burn that improves focus and energy.
Charge pre-workout powder
Are you looking for explosive energy and power to propel you through your workout? Unleash your maximum effort and drive your gains through sheer relentlessness with PhD Charge. Containing both BCAAs and Creatine, this pre-workout supplement makes a potent combination to unlock your true training potential.
Shop PhD pre-workout supplements
Whether you need a huge energy boost to smash your training session or a quick pick-me-up before your workout, our pre workout has been carefully formulated to drive energy, streamline focus and help you to push beyond mental and physical barriers.
From vegan pre-workout to intra-workout drinks, our wide range of workout nutrition products have been expertly engineered to help you achieve your goals. To level up your workout, discover the benefits of PhD pre-workout supplements today.
Looking to boost your protein intake? Our extensive range of sports nutrition products also includes protein powders and high protein snacks to support muscle recovery and keep your body feeling fuelled.