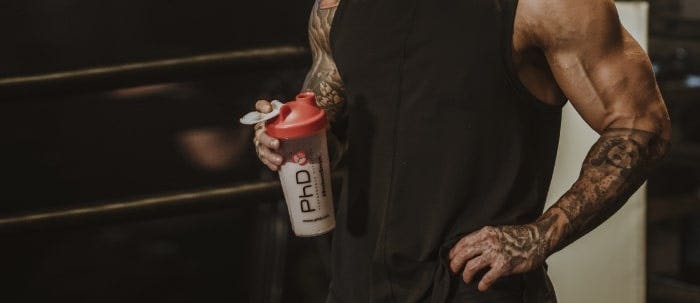 For a potent formula that will drive your weight loss, our PhD diet supplements are the perfect solution. From Lean Degree capsules to CLA soft gels, our supplements for weight loss have been expertly developed to support sustainable weight loss and help you to achieve your goals.

Fat Loss
Whether you're a hardcore body builder or simply want to slim down, our diet supplements will support you on your weight loss journey and help to drive your efforts. If you're following a nutritional plan and want a helping hand with your weight management, or you want to cut to competition weight, why not try PhD weight loss supplements today?
Support sustainable weight loss
Our variety of PhD supplements for weight loss includes Lean Degree capsules and CLA soft gels are ideal for anybody looking to keep lean or reduce their body fat percentage. By increasing your basal metabolic rate (BMR), CLA can help to drive sustainable weight loss by boosting the rate at which your body burns calories. CLA is the perfect partner for Lean Degree Maximum Strength - recently reformulated to be our strongest weight management formula ever!
Maximise your progress
Here at PhD, we have scientifically developed our wide range of multi-vitamins and minerals to give your body a boost when you need it. Whether you want to improve focus and concentration with a vitamin for brain health, or you want to level up your performance, all of our products have been designed to help you maximise your progress - including our weight loss supplements.
If you're looking for a potent diet supplement containing elite level ingredients, Lean Degree can be used effectively alongside CLA to help you smash your cutting and body sculpting goals!
Shop PhD weight loss supplements
From lean protein blends to meal replacement powders and shakes, our wide range of nutrition products has everything you need to reach your weight loss targets. Our diet supplements can also be used alongside our extremely popular diet whey protein powder to build a leaner look while fueling your training.
No matter what you're working towards, whether you want to maximise your weight-lifting power with a strength supplement or give your body sculpting a boost, PhD supplements have been expertly formulated to accelerate your progress. Unlock your full potential today.