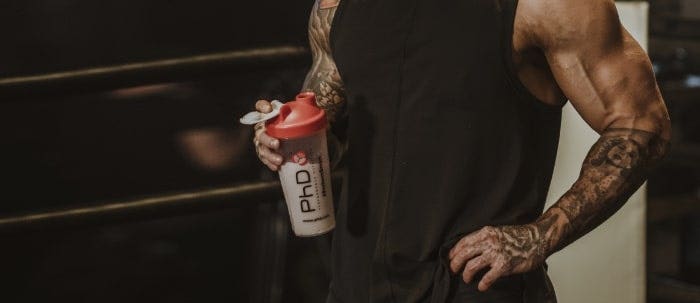 When it comes to fuelling your body, we believe in making the smart choice. Our Smart Protein powder is a versatile protein that works with your diet plan. From great-tasting protein shakes to protein drinks or simply adding a little extra protein to your home baking, it couldn't be easier to bump up your protein intake and meet your macros than with our PhD Smart Protein powder.

Smart Powder
Make the smart choice
Packing 19g of protein per serving, Smart Protein powder is the perfect low-calorie, low-sugar protein option. If you're looking to add more protein to your diet, PhD Smart Protein powder is easy to incorporate into your favourite recipes, so that you can enjoy the food you love and keep to your diet plan. From protein bars to traditional shakes, breakfast oats and more, the options are endless with our Smart Protein powder!
Versatile Smart Protein powder
With PhD Smart Protein, you don't have to just stick to shakes. This deliciously versatile protein powder has been expertly formulated to slot into any diet plan and can be mixed with most of your daily meals. Choose from Chocolate Brownie, Salted Caramel and Chocolate Peanut Smart Protein Powder, as well as vegan-friendly plant-based protein. No matter what time of day your sweet tooth cravings kick in, you can whip up a delicious protein-packed snack.
If you're looking to really boost your protein intake, we also offer a wide range of protein powders and shakes, including Diet Whey protein for a leaner blend!
Discover PhD Smart Protein Powder
From a high-protein breakfast to a pre-workout boost, our range of Smart Protein powder will keep you feeling fuelled no matter what your day brings. From perfect protein for cooking and great-tasting snack bars, discover the benefits of the PhD Smart range today.