Super Greens Powder Mango - 300g
Next Day Delivery: Order within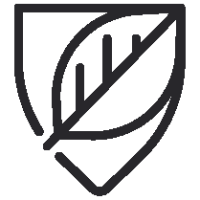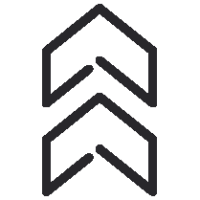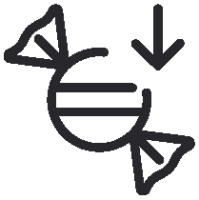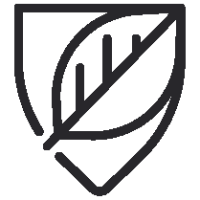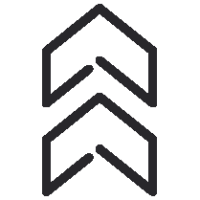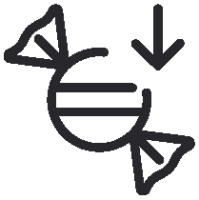 Why Choose?
Convenient source of greens foods
Containing the most nutrient dense Super Greens in nature
Blend of 18 nutrient rich fruits and vegetables
What is Super Greens Powder?
PhD Super Greens is a super nutrient dense blend of Greens powders, berries, polyphenol rich matcha Green tea and other ingredients that provide a convenient and tasty ways to contribute to a healthy micronutrient rich diet.
Who Is Super Greens For?
PhD Super Greens for both men and women to help reach their daily recommended intake of vitamins and minerals, phytonutrients and antioxidants. The nutrient combination in PhD Super Greens is formulated to support your body's immune system and energy levels while meeting the nutrition requirements for a healthy diet.
The Benefits Of Super Greens
High in fiber, protein and naturally occurring vitamins and minerals.
Directions For Use
Use 1 scoop (10g) of PhD Super Greens in 150ml ice cold water approx.
Once opened consume within 60 days.
Suitable For
Dairy Free
GMO Free
Palm Oil Free
Soya Free
Vegetarian
Nutrition Stats
Typical Values
Per 100g
Per 15g Serving
Daily RI* (Adults)
Energy
1483kJ / 353kcal
148kJ / 35kcal
8400kJ / 2000kcal
Fat
2.6g
0.26g
70g
Of which saturates
0.9g
0.09g
20g
Carbohydrate
52.7g
5.27g
260g
Of which sugars
13.8g
1.38g
90g
Fibre
26.3g
2.63g
-
Protein
16.5g
1.65g
50g
Salt
1.4g
0.14g
6g
Also Provides:
Vitamin C
500mg
50.0mg
-
*Reference intake of an average adult (8400 kJ / 2000 kcal)
PHD Greens Blend [Kale Powder, Spirulina Powder, Spinach Powder, Broccoli Powder, Apple Fibre Powder, Wheat Grass Powder, Barley Grass Powder, Alfalfa Powder, Beneo Orafti® ST (Chicory Root Fibre), PERFORMelon™ (Watermelon Powder), Chlorella, Acerola Blend (Di-Calcium Phosphate, Ascorbic Acid, Tri-Calcium Phosphate, Acerola Juice Powder), Artichoke Powder, Ginger Root Powder, Avocado Juice Powder, Matcha Green Tea Powder, Actazin™ (Kiwi Fruit Powder), Green Tea Extract (95% Polyphenols, 70% Catechins, 45% EGCG), Grape Seed Extract, Maltodextrin], Natural Flavourings, Acid (Citric Acid), Sweetener (Steviol Glycosides).
ALLERGY INFORMATION: For allergens, including cereals containing gluten see ingredients in bold. May also contain MILK, SOYA, EGGS & CEREALS CONTAINING GLUTEN
Great product
Matthew
28/07/2023
I mix this with a little water and it goes down great. The taste is fantastic other brands I've tried are way too bland.
Jonathan
08/07/2023
Great product love it makes me feel better
Ryan
05/07/2023
Great taste, great item.
Andrew Winter
25/07/2022
Testes nice, mixes well
Irina Mollokwu
29/05/2022
Really good product that any person needs! I do not have a problem with the consistency of the powder also (is a bit rough but good taste).
Stelios
22/05/2022
Super quality product and love the taste!
Stelios
03/05/2022
I feel better having used the product for a while, added fibre and vitamins help. Taste is awful though, really not that pleasant. Don't try and add anything to it, just gulp it back as quickly as possible and be done with it. Good product if you can get past the taste
Mr Andrew Millington
30/04/2022
Smells like mango. Tastes a little like mango. But all in all quite disappointed with the texture and taste. Very very gritty and not pleasant.
Caz
06/04/2022
As desired.
S__k
05/04/2022
Awesome product. Tastes good and mixes easily. Feel a lot healthier since taking this.
customer
18/11/2021
Tastes nice and have been feeling better in myself since I started taking the product 😊
customer
15/10/2021
Tastes nasty. Really struggle to use it because of the taste.
aby roberge
31/08/2021
Tastes so awful
Mr John Hayes
27/05/2021
Love this great taste just waiting for it to be back in stock
rebecca and thanks for your order
19/05/2021
Not a great taste, not my cup of tea unfortunately
Jacob
14/05/2021
The nicest greens formula I have tried
Nick Johnson
27/04/2021
Absolutely love this greens, all the products of PhD are great. This is like you must have it.
Mr dimitrov
26/04/2021
Great product tastes amazing with everything you need in it
Jason Brady
17/04/2021
Tastes alright but doesn't smell great.
Mike Clayton
08/04/2021