Micronised Creatine Monohydrate Powder
Perfect for:
Lean Muscle
Performance
Pre Workout
Recovery
Micronised Creatine creating a smoother and easier mix
High quality, pure Creatine Monohydrate
Ideal for increasing performance in strength and power exercises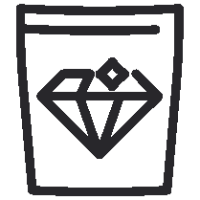 Pure micronised grade Creatine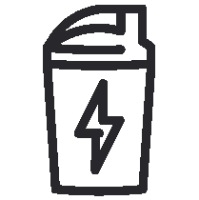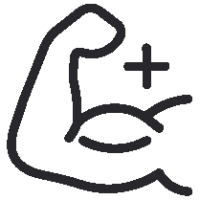 Increases physical performance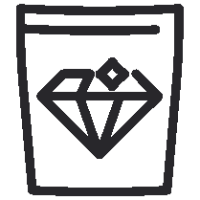 Pure micronised grade Creatine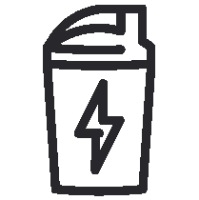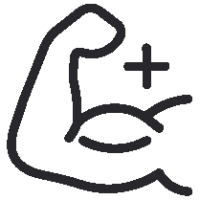 Increases physical performance
Why Choose?
Pure micronised grade creatine, allowing for a smoother mix in your protein shaker
Instant mix powder - just add water and go
Increases physical performance by improving strength and recovery during high-intensity exercise
What is Micronised Pharmaceutical Creatine?
Creatine is a substance that is found naturally in small amounts within muscle cells. It helps your muscles produce energy during heavy lifting or high-intensity exercise. Creatine is in fact among the most well-researched and effective supplements. Creatine Monohydrate turns into creatine phosphate in the body. Creatine phosphate then helps to make and recycle a substance called adenosine triphosphate (ATP), which during the ATP-PC anaerobic energy system, provides the energy for muscle contractions during short bouts of high intensity exercise. The body can produce small amounts of the creatine it uses. Creatine can also be obtained through protein-rich foods such as meat or fish but supplementing with creatine monohydrate is absolutely necessary to be able to get the benefits required for athletes and gym goers.
The benefits of Micronised Pharmaceutical Creatine
Creatine is used to improve strength, increase lean muscle mass and help the muscles recover more quickly during exercise. This muscular boost may help athletes achieve bursts of speed and energy, especially during short bouts of high-intensity activities such as weightlifting or sprinting as Creatine feeds the ATP-PC energy system used for such activities. Creatine has also been shown to have Nootropic benefits for the brain performance.
Who is Micronised Pharmaceutical Creatine suitable for?
Creatine Monohydrate is predominantly for those looking to improve strength and performance.
Directions For Use
Depending on what website you are on may depend on the recommendation of when and how to use creatine monohydrate. However, it has been found that to load creatine monohydrate quickly and effectively is to consume 0.3g per kg body weight preferably with a high GI carb meal or drink as insulin helps the delivery of the creatine to the muscle. It is advised to follow this protocol for approx. 5 days and then lower to a maintenance dose of 4-5 grams per day.
1 10cc scoop provides a 3g serving of Creatine Monohydrate.
Suitable For
Dairy Free
GMO Free
Halal
Palm Oil Free
Soya Free
Vegan
Vegetarian
Nutrition Stats
* Creatine helps increase performance during short term bouts of high intensity exercise. This beneficial effect is obtained with a daily intake of 3 g of creatine.
100% micronised grade creatine monohydrate.
ALLERGY INFORMATION: For allergens, see ingredients in bold. May contain wheat, peanuts, nuts, egg.