Burn Pre-Workout Powder - Sherbert Lemon
Pre-workout powder with Amino Acids, Conjugated Linoleic Acid, Yerba Mate, Caffeine, Vitamin B6 and Zinc. Sherbet lemon flavour with sweetener. 
Next Day Delivery: Order within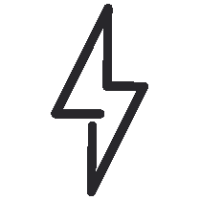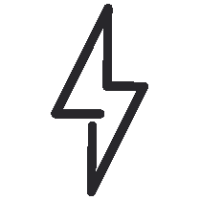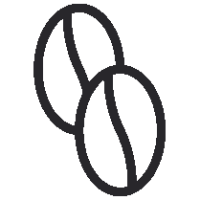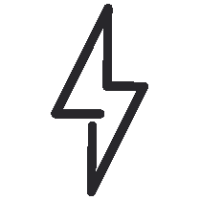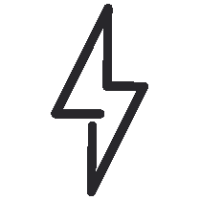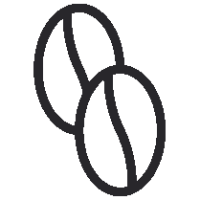 Why Choose?
Performance enhancing thermogenic pre-workout
Includes Acetyl L Carnitine, Yerba Mate and CLA
Incredible taste and fully dosed
What is Burn Powder?
Ready to burn? Our Burn Pre-Workout is a performance enhancing, fat burning blend designed to fuel your workout. It boosts your energy levels and targets fat whilst protecting hard earned muscle tissue making the exercise you do more efficient.
Who Is Burn Powder For?
It's perfect for those looking to maximise the fat burning effect from exercise, especially during fasted exercise like morning cardio sessions.
The science behind Burn Powder
We've combined CLA, acetyl l-carnitine, yerba mate and caffeine to create the most potent fat burning combination. We've also added a dose of BCAA and l-glutamine to keep your muscle tissue intact during exercise.
Directions For Use
Use PhD Burn 15-30 minutes before intense exercise. Add 1 scoop (10g) to 150ml of ice-cold water and shake for approximately 10 seconds before consuming. Consume once per day. 
Food supplements should not be used as a substitute for a varied diet. Do not exceed the recommended daily dose. Store in a cool, dry place away from direct sunlight. Keep out of reach of children. For best before end, see printed. Warning: Contains caffeine, not recommended for children or pregnant or lactating women (150mg caffeine per 10g recommended daily serving). 
Suitable For
Gluten Free
GMO Free
Palm Oil Free
Vegan
Vegetarian
Nutrition Stats
| | |
| --- | --- |
| Active Ingredients  | Per 10g daily serving  |
| Vitamin B6  | 4.0mg (285% NRV*)  |
| Zinc  | 1.6mg (16% NRV*)  |
| L-Glutamine  | 3000mg  |
| BCAA's  | 2310mg  |
| Of which L-Leucine  | 1155mg  |
| Of which L-Isoleucine  | 577.5mg  |
| Of which L-Valine  | 577.5mg  |
| Acetyl L-Carnitine  | 2000mg  |
| Conjugated Linoleic Acid  | 1000mg  |
| Yerba Mate (8% Caffeine)  | 450mg  |
| Total Caffeine  | 150mg  |
*NRV – Nutrient Reference Value 
L-Glutamine, Instantised Branched Chain Amino Acids (BCAAs) (L-Leucine, L-Valine, L-Isoleucine), Acetyl L-Carnitine, Conjugated Linoleic Acid (Safflower Oil), Yerba Mate Extract (Ilex paraguariensis) (8% Caffeine), Flavourings, Acid (Malic Acid), Anti-Caking Agent (Silicon Dioxide), Sweetener (Sucralose), Caffeine Anhydrous, Vitamin B6, Zinc Oxide. May contain milk, soya, egg and cereals containing gluten. 
Love PHD products.
MJP
06/11/2023
Love the taste. Love the product.
MJP
28/09/2023
Gives me the boost i need in the morning for interval sprints
stephanie
10/07/2023
Thank you for this product with high quality and performance
Ehsan Karimi
05/06/2023
Not quite as strong caffeine wise that I would have hoped for
Paul
28/05/2023
Good energy without the shakes Tastes nice
Tanya Jones
10/04/2023
Amazing product
MJP
15/02/2023
Didn't use it yet
Wajahat Usman
06/02/2023
Just love it
MJP
29/11/2022
Good stuff
Jevgenija
12/07/2022
Love the pre-workout. Gives me the kick in the morning before my exercises.
MJP
11/07/2022
Fantastic flavour great product
Neil Bernadette
11/07/2022
Works well would like the option for a different flavour though
Lisa
10/07/2022
Really easy to use and drink both flavours I recommend
James Borrow
24/05/2022
Easy to mix, no bitter taste
Amanda Edwards
15/05/2022
Does what it says
ANON
14/05/2022
Really useful pre strength and cardio
Jethro Picton
07/05/2022
Tastes great!
Kelly Henson
20/04/2022
the best thing I've ever tasted before going to gym, too good and tasty!
Camila
14/04/2022
Best tasting prework out I've ever had and doesn't make you feel sick after drinking it.
JW93
25/03/2022