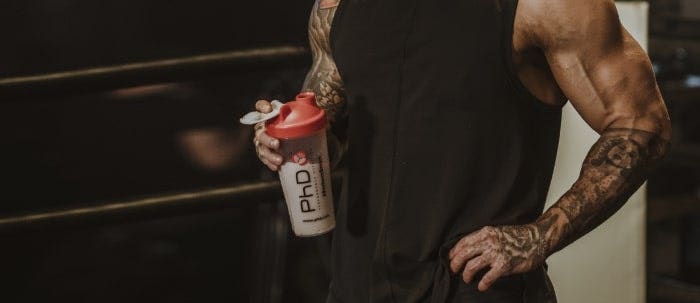 Here at PhD, we understand that following a keto-friendly diet can be tricky. This is why we have introduced a range of low-carb protein powders, designed to help those following a ketogenic diet.
Keto Protein
Our range of keto protein powders contain the usual quality whey protein that tastes great, whilst targeting fat loss to help maintain a lean physique. This makes our keto whey protein great for anyone wanting to target fat loss whilst also increasing their protein intake to help fuel muscle growth and intense workout sessions.
DISCOVER THE BENEFITS OF KETO PROTEIN POWDER
The ketogenic diet is a high-fat, low-carbohydrate diet that is designed to put your body into a metabolic state called Ketosis. Whilst in the ketosis state, your body becomes highly efficient at burning fat for energy whilst turning fat into ketones which work to supply energy to the brain.
This is why we have developed a range of keto protein powders to help you maintain ketosis whilst also working to build muscle mass in an effective and sustainable way.
CHOOSE THE RIGHT PROTEIN POWDER FOR YOU
Our range of keto protein powders and low-carb protein powders have been designed for those following a keto diet, but they are also great for anyone looking for a low-carb protein powder option!
We have a huge range of flavours available, ensuring that our low-carb protein powders make some of the best-tasting protein shakes out there.
KETO FRIENDLY PROTEIN POWDERS
The milk protein called 'whey' is one of the best options for those following a low-carb or keto-friendly diet. This is because it offers all the nutrients and proteins that your body needs, whilst remaining a low-carbohydrate option. If you want to learn more about the range of pre-workout shakes available, why not read our blog on finding the perfect pre-workout? There's something to suit all needs and dietary requirements in our range.
Whilst weight loss does depend on your overall diet, our range of keto protein powders and shakes can be used to help you snack with fewer calories, meaning you'll go into the calorie deficit you need to lose weight.
Looking to boost your overall health and wellbeing? Our extensive range of sports nutrition products also includes multi-vitamins and minerals to keep you feeling and performing at your best.