100% Whey Protein Powder - Strawberry Delight (1kg)
Perfect for:
High Protein
Vegetarian
Low Carb
Save 0%
Special Price
£29.99
Was
£29.99
£0.75/serving
Low Calorie
Rich in BCAA's & L-Glutamine
High in protein
Next Day Delivery: Order within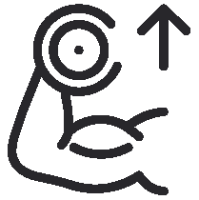 High in protein & low in carbohydrate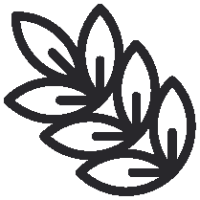 Premium grass fed whey protein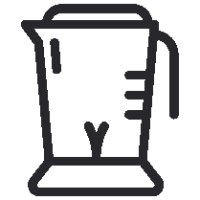 Great taste & easy to mix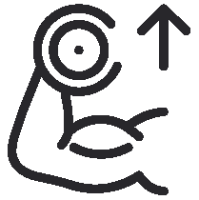 High in protein & low in carbohydrate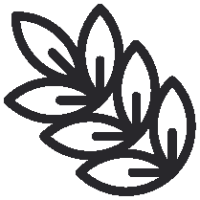 Premium grass fed whey protein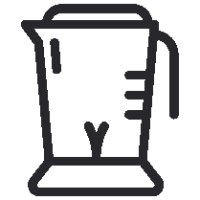 Great taste & easy to mix
Why Choose?
Rich in BCAA's & L-Glutamine
Assists in growth & maintenance of lean muscle
What is 100% WHEY?
100% Whey is the perfect hit of high-quality protein ideal for before or after training sessions, in between meals or throughout the day to up your protein intake. Designed to contribute to the maintenance and growth of muscle mass, it's a great way to build up lean muscle or drop unwanted body fat. 100% Whey is a delicious tasting, easy to mix and expertly formulated to deliver around 20g of protein in a single scoop whilst being low carb, low fat and less than 100kcals per serving. And if that wasn't enough, it comes in some irresistible flavours too.
The science behind 100% WHEY
Rich in branched-chain amino acids (BCAAs) and l-glutamine, our 100% Whey blend is considered the No.1 premium protein source. It's digested both quickly and efficiently by the body, making it ideal for when you need top-quality protein fast.
Who is 100% WHEY for?
Our PhD 100% Whey is perfect for anyone looking for a way to increase or maintain muscle mass and strength. It is ideal for those seeking lean muscle gains and a high-quality source of protein (post-workout) without the additional carbohydrates and can also be enjoyed by anyone who is just looking for a delicious and convenient way to increase their daily protein intake.
Directions For Use
Add 1 scoop (25g) to 200ml of ice cold water and shake for 10 seconds.
Once opened consume within 60 days.
Suitable For
Egg Free
GM Free
Halal
Palm Oil Free
Soya Free
Vegetarian
Nut Free
Nutrition Stats
Strawberry Delight Flavour
| Typical Values (when mixed with water±) | Per 100g | Per Scoop (25g) |
| --- | --- | --- |
| Energy | 1648kJ / 390kcal | 412kJ / 97kcal |
| Fat | 7g | 2g |
| Of which saturates | 4g | 1.1g |
| Carbohydrate | 6g | 2g |
| Of which sugars | 5g | 1.3g |
| Fibre | 0.2g | 0g |
| Protein | 76g | 19g |
| Salt | 2g | 0.55g |
| Total BCAA's | 22332mg | 5583mg |
Whey Protein Concentrate <Milk), Flavouring, Colour (Beetroot Red), Stabiliser (Xanthan Gum, Guar Gum), Sweetener (Sucralose), Sodium Chloride
For allergens, see ingredients in bold
May contain soya, egg, nuts, peanuts & cereals containing gluten.
Not sure!!
sumair jahangir
27/05/2022
Great price (fraction of my proteins current prices!!) but tastes a bit synthetic
Joseph
20/05/2022
Has a nice taste and not to sweet so not filled with sweetener, good value for money
Wayne d
16/05/2022
Very good product i will be buying more soon
neil kolodka
30/04/2022
Awesome. Best tasting protein , hopefully get some good results in gyn
Sam
25/04/2022
Great taste
Anthony
21/04/2022
Great taste
Mohamed Sama
13/04/2022
I used to use the Whey Isolate which is never available anymore so switched to this. The taste is nowhere near as good and sometimes the drink is lumpy.
scott sanford
25/02/2022
Great taste mixes well
Customer
09/02/2022
My favourite all in one, before and after the rebranding
Simon M.
05/01/2022
Excellent product and great price
lee edwards
24/11/2021
Fabulous tasting low carb whey protein supplement
Shane
29/10/2021
A bit sweet for me, so I reduce the quantity used
Mrs Louise Parker
27/08/2021
Delivered very quickly and the taste it's great 👍 👌 😀
Darius Patrau
13/08/2021
Tastes great and mixes well
Craig Bowman
01/06/2021