Diet Clear Whey Protein Powder - Strawberry
Perfect for:
Low Calories
Weight Loss
Low Carb
Next Day Delivery: Order within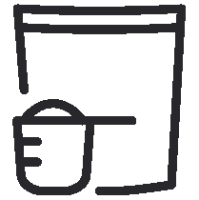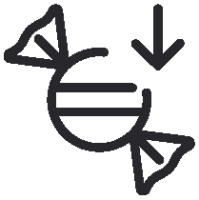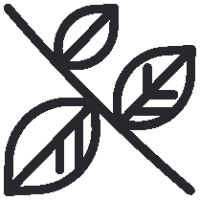 Contains CLA, Carnitine & Green Tea Extract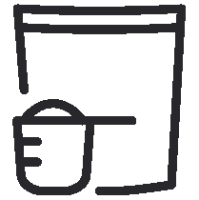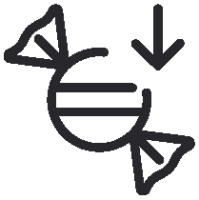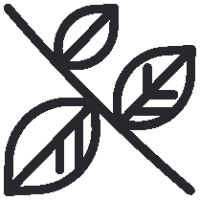 Contains CLA, Carnitine & Green Tea Extract
Why Choose?
Amazing flavours and refreshing taste
Added fat loss ingredients
High in essential amino acids
What is Diet Whey Clear?
Diet Whey Clear is a refreshing and delicious tasting high protein, low carb, low calorie protein drink that assists fat loss with the addition of the 3 most popular fat burning ingredients - Green Tea, Carnitine and CLA.
The benefits of Diet Whey Clear
Diet Whey Clear delivers over 20g of high quality whey protein isolate per serving (the most premium and low carb whey protein available). Diet Whey Clear contains less than 4g carbs per serving and only 100 calories so it is highly suitable for those seeking fat loss and lean physique goals. Diet Whey Clear also delivers high bioavailable forms of CLA, L-Carnitine and Green Tea Extract which are the 3 most popular supplements used for effective fat loss.
Who is Diet Whey Clear suitable for?
Diet Whey Clear is extremely macro-friendly & could fit into anybody's nutrition plan; whether you're carb cycling, following a low carb diet or just looking for something tasty and refreshing that's low in calories. Diet Whey Clear is the perfect option for those that are seeking a more refreshing drink whilst seeking fat loss or lean physique goals.
Directions For Use
Add 25g to 350mls of ice cold water and shake, leave to stand for 1 minute before drinking
Suitable For
GMO Free
Palm Oil Free
Vegetarian
Nutrition Stats
Strawberry Flavour
| Typical Values (when mixed with water±) | Per 100g | Per Scoop (25g) |
| --- | --- | --- |
| Energy | 1697kJ / 399kcal | 424kJ / 100kcal |
| Fat | 0.5g | 0.1g |
| Of which saturates | 0.2g | 0.1g |
| Carbohydrate | 14g | 3.4g |
| Of which sugars | 1.6g | 0.4g |
| Fibre | 0g | 0g |
| Protein | 85g | 21g |
| Salt | 0.1g | 0.02g |
| Total BCAA's | | 4857mg |
Whey Protein Hydrolysate (Milk), Maltodextrin, Flavouring, Acid (Malic Acid, Phosphoric Acid), Conjugated Linoleic Acid Powder [Safflower Oil (Rich in Conjugated Linoleic Acid), Glucose Syrup, Milk Protein, Emulsifier (Soya Lecithin), Vitamin E], Acetyl L-Carnitine, Sweetener (Sucralose), Colour (Beetroot Powder), Green Tea Extract, Anti Foaming Agent (Silicon Dioxide)
Once opened consume within 60 days.
For allergens see ingredients in bold. May contain Egg, Soya, Nuts, Peanuts, Cereals containing gluten.
Easy to drink, great tasting light drink. Ordered many times
Abida
12/12/2021
Lovely and refreshing
Karen Horsley
23/11/2021
👍🏼😋😊.
Linda Carslöv
19/06/2021
Like how light and refreshing this is, so easy to drink. It's not overly sweet which I like..repeat order
Gail Hebden
17/06/2021
I really like it. Tastes like sherbet strawberry, like a refresher lolly.
Rainbow Langdale-Smith
27/04/2021
I picked this as I liked the thought of a non milkshake post workout drink, it works really well and dissolves well to clear drink. The taste is good and has a slight sherbetty taste, the only criticism is that personally I would prefer it slightly less sweeter, hence only 4 stars
TW WARWICKSHIRE
26/04/2021
Brilliant!
Nicola Hubbard
21/04/2021