LIFE Vital Multivitamin (30 Gummies)
Next Day Delivery: Order within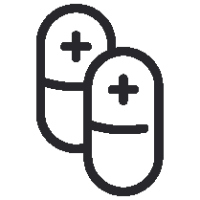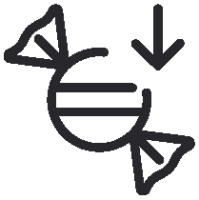 Convenient low sugar gummies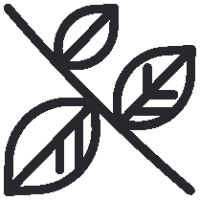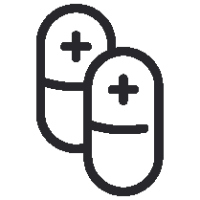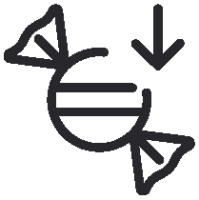 Convenient low sugar gummies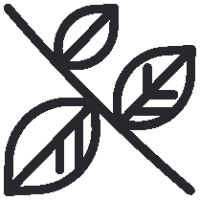 WHY CHOOSE LIFE VITAL GUMMIES?
We understand the importance of vitamins and minerals being the key nutritional framework to all bodily functions & metabolic wellness.
VITAL gummies are an expertly formulated blend of 18 vitamins & minerals including Vitamin D, Vitamin K, B-Vitamin complex & Zinc. These key nutrients are combined in a delicious tasting, convenient & sugar free gummy, to ensure the body has every key micronutrient required for optimal metabolic health and wellbeing.
WHAT IS LIFE VITAL GUMMIES?
VITAL is a delicious, low sugar gummy that provides a blend of 18 vitamins and minerals. The comprehensive vitamins and minerals help to optimise metabolic health, immunity and wellbeing.
THE BENEFITS OF LIFE VITAL GUMMIES
Each gummy contains Vitamin B6 which contributes to normal protein and glycogen metabolism, normal functioning of the nervous system, the reduction of tiredness & fatigue and the normal functioning of the immune system.
Pantothenic acid contributes to the reduction of tiredness and fatigue.
Biotin & Chromium contributes to normal macronutrient metabolism.
WHO IS LIFE VITAL GUMMIES?
VITAL is perfect for anyone looking to optimise wellbeing, immunity and metabolic wellness.
Directions For Use
Take 1 gummy daily
Nutrition Stats
Apple Flavour
Typical Values (when mixed with water±)
Per 100g
Per Serving (1 gummy)
% NRV* Per Serving (1 gummie)
Energy
711kJ / 171kcal
43kJ / 10kcal
Fat
0g
0g
Of which saturates
0g
0g
Carbohydrate
67g
4g
Of which sugars
0g
0g
Protein
8g
1g
Salt
0.13g
0.02g
Vitamins & Minerals (mg):
 
 
 
Vitamin A (ug RE)
120
15%
Vitamin D (ug)
0.8
15%
Vitamin E (mg α-TE)
1.8
15%
Vitamin K (ug)
11.3
15%
Vitamin C (mg)
12mg
15%
Vitamin B1 (mg)
1.1mg
100%
Vitamin B2 (mg)
1.4mg
100%
Niacin (mg NE)
2.4mg
15%
Vitamin B6 (mg)
1.4mg
100%
Folic Acid (ug)
30.5
15%
Vitamin B12 (ug)
2.5
100%
Biotin (ug)
7.8
16%
Pantothenic Acid (mg)
6mg
100%
Zinc (mg)
1.5mg
15%
Copper (mg)
0.2mg
15%
Selenium (ug)
8.6ug
16%
Chromium (ug)
40.1ug
1010%
Iodine (ug)
150.3ug
100%
Humectants [Maltitol Powder, Sorbitol Syrup, Maltitol Syrup], Water, Pectin [Pectin, Acidity Regulator (Sodium-Potassium Tartrate, Polyphosphate), Maltodextrin], Natural Flavouring, Acidity Regulator (Citric Acid), L-Ascorbic Acid (Vitamin C), Glazing Agents [Coconut Oil, Carnauba Wax], Corn Starch, Vitamin B5, Colour (Copper Complexes Of Chlorophylls And Chlorophyllins), Vitamin E, Zinc Citrate, Vitamin B3, Vitamin B6, Vitamin B2, Vitamin B1, Sweetener (Sucralose), Vitamin A Acetate, Copper Gluconate, Vitamin D, Vitamin B12, Vitamin K2, Chromium Picolinate, Potassium Iodide, Folic Acid, Sodium Selenite, D-Biotin.
May contain cereals containing Gluten, Eggs, Fish, Soy and Milk.
Great product
Brandon Nash
27/03/2023
First time I ordered these but they are actually great.
Alina
26/03/2023
Good product will buy again asap
Miki
28/06/2022