Daily Omega 3 Capsules - 60 caps
550mg of combined EPA/DHA
Contributes to the normal function of the heart
Sustainably sourced
Next Day Delivery: Order within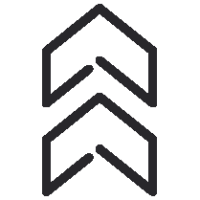 550mg of combined EPA/DHA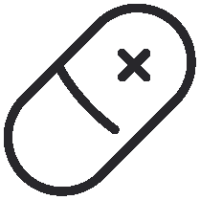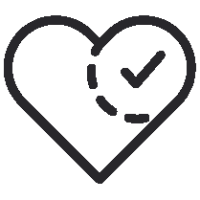 Contributes to the normal function of the heart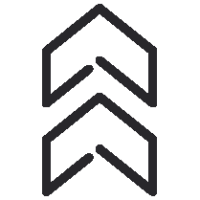 550mg of combined EPA/DHA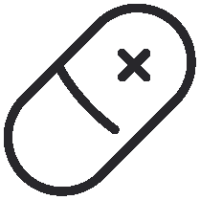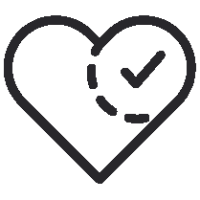 Contributes to the normal function of the heart
Why Choose?
330mg EPA / 220mg DHA
Extra high strength Omega 3
Must-have addition to high protein diet of athletes
WHY CHOOSE DAILY OMEGA 3 CAPSULES?
Omega 3's are essential fatty acids that can only be obtained from your diet. As they're primarily found in oily fish, it can often be difficult to consume enough throughout the week, which is where supplementation comes in. Each soft gel packs 550mg of combined EPA/DHA which is what most health authorities suggest being the required daily amount for good health.
WHAT ARE DAILY OMEGA 3 CAPSULES?
Our Daily Omega 3 are soft gel tablets that pack 550mg of combined EPA/DHA.
WHAT ARE THE BENEFITS OF DAILY OMEGA 3 CAPSULES?
Omega 3 fatty acids are vital for optimum health and offer a range of well-known benefits to your: eye, brain, and heart health. There is emerging research around psychological improvements relating to a reduction in depression and anxiety. Further benefits are more closely related to performance improvements:
Managing inflammation - It is well known that there is an inflammatory response to exercise and prolonged, heavy training can cause immunosuppression. Two key compounds when supplementing with omega 3 are eicosapentaenoic acid (EPA) and docosahexaenoic acid (DHA). Both EPA and DHA are building blocks of immune cells and act as precursors of the inflammatory mediators: prostaglandins and leukotrienes. omega 3 fatty acids decrease the production of inflammatory cytokines and reactive oxygen species.
Immune response - Prostaglandins play a role in the regulation of immune responses and leukotrienes are involved in the activation of leukocytes, white blood cells that fight foreign bodies and diseases.
WHO ARE DAILY OMEGA 3 CAPSULES FOR?
Daily omega 3 is perfect for those whose diet is light in fatty fish (under 2 meals a week).
Directions For Use
Take one softgel per day.
Suitable For
Dairy Free
Gluten Free
GMO Free
Halal
Palm Oil Free
Soya Free
Nutrition Stats
Typical Values
Per serving (1 softgel)
EPA (Eicosapentaenoic acid) (mg)
330
990
Omega 3 Fish Oil, Capsule Shell (Bovine Collagen, Glycerine, Water). For allergens see ingredients in bold.
ALLERGY INFORMATION: For allergens, see ingredients highlighted in bold.
One of the very few Omega 3 products on the market that has a halal capsule! An absolute game changer and life saver. HIGHLY RECOMMEND AND WILL DEFINITELY BE PURCHASING AGAIN!
M Safyan
22/09/2022
Bbbbbbbbbb
Shaun Mathison
30/08/2022
Nice for healthy living
Timothy Omosuyi
18/08/2022
Good price
Fraser Disney-Spiers
26/07/2022
Good and amazing help a lot
Miki
28/06/2022
Perfect thank you!!!
David Andreev
28/04/2022
Simple amazing. Omega 3 is one of the important supplements for human body.
Inga
23/04/2022
Can get these for cheaper in the supermarket eg Aldi
Tom
31/03/2022
Got them as a gift in my order. Definitely recommend. Omega 3 is very useful for our body.
Inga
29/03/2022
Good product
Mr Tomas Skurdenis
29/03/2022
Great for daily use at one a day
Simon Bramall
06/02/2022
Quality product
Simon M.
05/01/2022