Increased strength- shorter recovery times
Perfect for performance athletes or body builders.
Zero calories
Next Day Delivery: Order within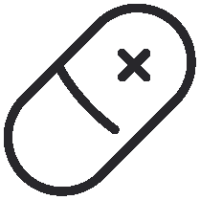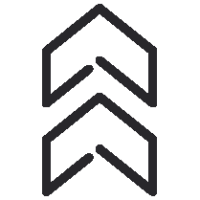 Increases physical performance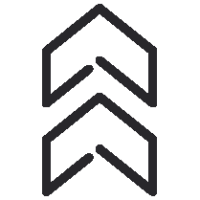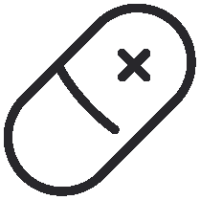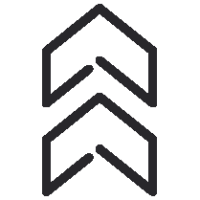 Increases physical performance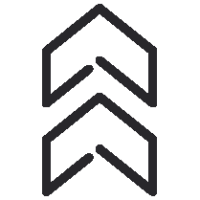 Why Choose?
140mg Creatine Monohydrate
Proven to increase physical performance
Ideal for performance athletes or body builders
Creatine is a nonessential dietary protein-like compound found in high abundance in meat and fish. It is synthesized in the body, primarily in the liver, from the three amino acids, arginine, glycine and methionine. Muscle tissue does not produce creatine, and therefore it must take up creatine from the bloodstream. Once inside muscle cells, creatine gets a high-energy phosphate attached to it and is then known as phosphocreatine (PCr) or creatine phosphate. It is this high-energy molecule that is one of the most critical components of creatine's beneficial effects in the body. That's because creatine donates its high-energy phosphate to create ATP (adenosine triphosphate), which is used by the muscle for the rapid energy it needs for muscle contraction, such as during weight-lifting. Supplementing with creatine is reported to increase the content of PCr in muscle by approximately 20% Having more PCr in muscle cells means more ATP can be rapidly produced during exercise, which can lead to gains in strength, power, speed and muscle growth. The real beauty of Creatine supplementation is that having muscle cells loaded with PCr means that we can recover betweens sets quicker and perform maximal efforts more regularly than without using creatine.
Breaking this down in simple terms: If I can perform a set of 8 reps to failure and then after a rest of 3 minutes perform another set of 8 reps, theoretically I am going to deliver better gains than if that second set dropped to 6 reps. Creatine supplementation and muscle cells filled with PCr help our ability to repeat maximal efforts.
Suitable For
Dairy Free
Gluten Free
GMO Free
Halal
Palm Oil Free
Soya Free
Nutrition Stats
| Typical Values | Per serving (2 capsules) | Per daily serving(6 capsules) |
| --- | --- | --- |
| Creatine Monohydrate (mg) | 1400 | 4200 |
*Creatine increases physical performance in successive bursts of short term, high intensity exercise. This beneficial effect is obtained with a daily intake of 3g of creatine.
Creatine Monohydrate, capsule shell (Gelatine), Bulking agent (Microcrystalline cellulose), Anti-caking agents (Magnesium Stearate, Silicon Dioxide).
Great product, much easier taken in tablet form, none of the common problems like unsettled stomach that you may get from some powdered forms
Andrew Winter
25/07/2022
Seems ok, would order again
tony prior
01/07/2022
Very good and it works!!
Dean Farr
11/04/2022
Great price fantastic product … and delivery 5 star
Mark Rawlings
27/03/2022
Exactly what I asked for
Anthony Slade
06/03/2022
Great stuff thanks
Paul M
04/03/2022
Not received yet
omar alowais
25/02/2022
Very happy with service.
GG Vary
21/02/2022
Perfect will definitely buy again
Neita
10/02/2022
good but a bit hard to swallow
Abdelrahim Ahmad
14/12/2021
value for money
Stephen Anderson
10/12/2021
Great, used plenty of times
Nicholas Liggins
06/12/2021
Poor. Do not use.
David
04/12/2021
Not using for gym just using for general fitness and energy levels. Appears to help recovery as much as anything I've ever tried. Muscle groups ache less I can do more and do it more often. I do eat well and stay hydrated but this stuff is great for general wellbeing in my opinion. No obvious side effects for me. Some slight bloating maybe but that didn't last long. Highly recommend. Will continue to purchase. PHD do send a lot of follow up emails. They're kind of needy and it's a bit annoying.
Adam R
26/11/2021
Good creatine for good price
Danio SurerReksio
26/10/2021
Liked it very much, will definitely buy again
Neita
28/09/2021
Great, an alot easier than having a scoop of powder with water, feels like your eating sand
Paul Lawrence
20/01/2021
Capsules 5 stars Hard tablet form 0 stars as to big
David Proud
07/01/2021
To be honest , the last two bottles weren't capsules, they were tablets... other then that , you feel like you're getting stronger taking them and have a little more energy after you have your intake.
Neil
30/11/2020
Been using PHD products for a while now and when i say a while i mean it. Excellent service, top notch quality and extremely happy with the products. Bang for your buck!.
MOHAMMAD
26/09/2020