Protein Flapjack+ Bar - Forest Berries (12 pack)
15% Off
Special Price
£16.14
Was
£18.99
£1.35/serving
Suitable for mass gain
Low in sugar - only 2g per flapjack
Oat blend for a great source of complex carbohydrates
Next Day Delivery: Order within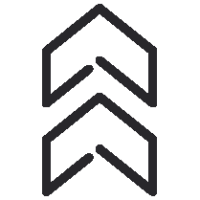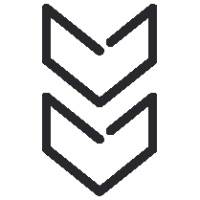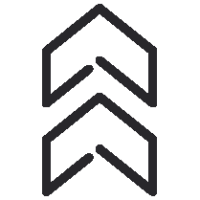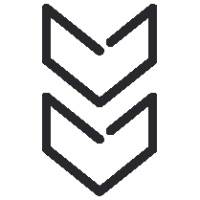 Why Choose?
19g protein / 2g sugar / 37g carbs
270 calories per bar
High protein snack suitable for mass gain
What are PhD Protein Flapjack+?
PhD Protein Flapjack+ is an ideal snack for any athlete looking to increase muscle mass and help replenish the body with quality, healthy calories after a hard bout of intense exercise or throughout the day to support an athletic lifestyle. Providing 19 grams of protein and featuring the versatile benefits of premium quality whey protein and milk protein isolate.
Protein Flapjack+ Benefits
PhD Protein Flapjack+ utilises finest rolled and malted oats for a sustained release of complex carbohydrates to help your body cope with the rigours of the athletic lifestyle and a serious training routine and contains less than 3g saturated fat, rather than the high fat content of regular flapjacks that are traditionally coated with margarine, vegetable oil and butter.
Protein Flapjack+ also contains an amazingly low 2g of sugar, which is exceedingly low for a flapjack that tastes so good. The taste, texture and great convenience delivered to you by Protein Flapjack+ means that you can eat one at varying stages of the day, without sacrificing a healthy diet and nutritional plan.
Forget about flapjacks being a guilty pleasure, with PhD they can now be both a pleasure and a healthy athletic snack for those interested in building muscle and maintaining a serious nutritional plan. With 19g of protein and 37g of quality carbohydrates, Protein Flapjack+ really does deliver the next level of convenient nutrition.
Who are Protein Flapjack+ suitable for?
Athletes seeking to gain muscle mass, anyone looking for a healthy, macronutrient rich snack; strength and endurance athletes; athletes looking for a high protein snack, high in complex carbohydrates.
Directions For Use
Great for a pre-workout, high protein snack, Protein Flapjack+ can just as successfully be used after a workout, or as a healthy alternative to breakfast, or mid-morning snack.
Consume up to 2 Protein Flapjack+ bars per day to help support a high protein diet.
Please note, packaging may vary to image shown.
Suitable For
GMO Free
Halal
Nutrition Stats
Typical Values
Per 100g
Per 75g bar
%RI* per 100g
Energy (kJ)
1504kJ
1128kJ
 
Energy (kcal)
360kcal
270kcal
 
Fat (g)
8.8g
6.6g
 
Of which saturates (g)
3.8g
2.8g
 
Carbohydrate (g)
50g
37g
 
Of which sugars (g)
2.7g
2.0g
 
Fibre (g)
3.5g
2.6g
 
Protein (g)
25g
19g
 
Salt (g)
0.03g
0.02g
 
Also Provides
Vitamin E (mg)
6.44mg
4.83mg
54mg
Phosphorus (mg)
207mg
155mg
30mg
*RI = Daily Reference Intake.
Protein contributes to a growth in and maintenance of muscle mass
OatBlend (Rolled Oats, Malted Oats (Barley Malt Extract, Palm Oil), Protein Blend (Milk Protein, Hydrolysed Gelatine, Whey Protein Concentrate*), Humectant (Glycerine), Yoghurt Coating (8%) (Sweetener: Maltitol; Non-Hydrogenated Vegetable Fat (Palm Kernel Oil, Palm Oil, Shea Oil), Sweet Whey Powder*, Yoghurt Powder*, Emulsifier: Soya Lecithin; Citric Acid), Dried Glucose Syrup, Sweeteners (Maltitol, Sucralose), Water, Rapeseed Oil, Freeze Dried Raspberry Pieces, Acidity Regulator (Citric Acid), Flavouring, Colour (Caramel), Antioxidant (Mixed Tocopherols). *From Milk
ALLERGY INFORMATION: For allergens see ingredients in bold.
Great taste! Easy to eat. Worth it. (I got the berry flavour)
JJM
28/05/2023
This definitely tastes of protein powder instead of flapjacks. Hopefully the product team can find an innovative solution for this.
Nik Shah
06/04/2023
Very nice low carb flapjack. Sweet given the mixed cherry base, you can also get with peanut butter base …. Would be interested in purchasing them without the base, so pure flapjack but not sure if PhD offers that option
Andrew
09/03/2023
A tasty little number!
Timmy Drapes
11/11/2022
Very tasty, buy all the time.
Mark
15/10/2022
Good flapjacks at a reasonable price
David
11/10/2022
Use these for a snack before or post training. Second box now so must be good!
Ray Haines
06/10/2022
Great tasting, not too clumpy or dry and flavour is nice too. Suitable for Vegetarians as well.
M Safyan
22/09/2022
Prefer the peanut butter one, but this is still easy to eat, a bit thicker than normal flapjack. Great for afternoon snack (one bar)
Weixu
06/09/2022
Best flapjacks on the market
Sparky
15/08/2022
Always great quality products and really nice taste.
Ian Harrisson
08/08/2022
Great flavour, snack and easy to take on the move to keep on top of protein intake.
Fraser Disney-Spiers
31/05/2022
Please don't change the recipe of these...
Dan Akers
07/04/2022
Great taste and macros
Glen
31/03/2022
Yummy bars, good for snack
Paul Collins
31/03/2022
Love these. Easy to chew and taste great
scott sanford
25/02/2022
The taste is good but kind of artificial. The texture is alright. Unfortunately, there are too much added substitutes in the product, such as sweeteners and flavourings, I cannot eat them because it is too sweet.
Burag Gurden
03/10/2021
Love these, only 2g of sugar per bar. Great macros with 19g of protein, a handy go to convenient snack when on the go, finishing at the gym or just hungry between meals...
Christopher May
12/09/2021
Best vfm, high carb, low sugar, protein bar on the market
Gareth Gittins
29/06/2021
Tasty and easy to eat not like some protein bars which are too claggy
Jonathan Price
21/06/2021