Whey Isolate Protein Vanilla - 1kg
Premium source of highly bio-available Whey protein
Perfect for comp prep or low carb diets with only 4.5g carbs
Suitable for vegetarians
Next Day Delivery: Order within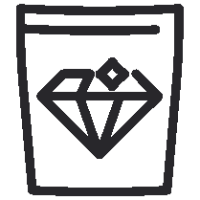 Purest form of whey protein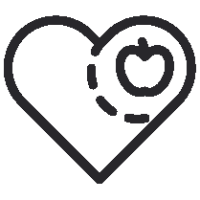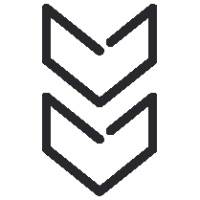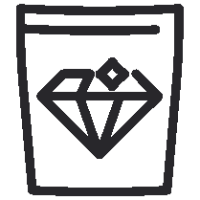 Purest form of whey protein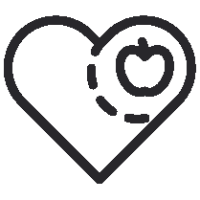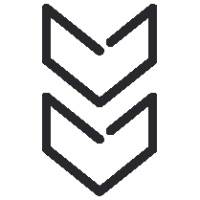 Why Choose?
24.6g protein / 0.59g sugar / >5.5g BCAAs
109 calories per serving
Perfect for competition prep or low carb diets
What is Whey Isolate?
Whey Isolate is the purest whey protein (with 82% protein), derived from grass fed cows with very low fat & even lower carbs and an amazing taste. PhD Whey Isolate is highly bioavailable and is very quickly absorbed into the body. It also has a high concentration of BCAA's (almost 6g per serving) which are used to fuel working muscles and stimulate protein synthesis.
PhD Whey Isolate is manufactured using an advanced combination of ultra and micro-filtration processes, ensuring no protein denaturing and maximum protein integrity. These processes produce a pure, quality whey protein, rich in glycomacropeptides (GMP) and bio-active peptides, whilst ensuring that fat, lactose and other unwanted ingredients are 'isolated' out.
The benefits of Whey Isolate
The difference between whey protein and whey protein isolate lies in the amount of protein contained per scoop of protein powder. Isolates are processed and filtered to contain approximately 90-percent protein per scoop, with the majority of the fat and lactose removed, making it more suitable for those on a really low carb diet but that still want all the benefits of whey protein.
Who is Whey Isolate suitable for?
Most suitable for those looking for a premium protein source with minimal lactose.
Now available in our 100% recyclable pouch.
Directions For Use
Lean gains are made throughout the day and that's the approach you should take when consuming quality protein, it needs to be constant and consistent, don't take short cuts. Whey Isolate tastes great so can be mixed simply in water by adding 1 scoop into 200ml of water and mixing in a PhD shaker cup. Whey Isolate can also be used for baking and cooking but the fact it is so pure and the fat and lactose have been virtually entirely removed, it makes baking more of a challenge.
So instead of this why not make your own lean Whey smoothie by adding 200ml of almond milk to a blender, 1 scoop of PhD Whey Isolate, 2 table spoons of zero fat green yoghurt, a few handfuls of frozen mixed berries and start your day with a Whey-infused bang!
Suitable For
Gluten Free
GMO Free
Halal
Palm Oil Free
Vegetarian
Nutrition Stats
| Typical Values | Per 100g | Per 30g serving (1 rounded scoop) |
| --- | --- | --- |
| Energy (kJ) | 1524kJ | 456kJ |
| Energy (kcal) | 364kcal | 109kcal |
| Fat (g) | 1.51g | 0.45g |
| Of which saturates (g) | 0.52g | 0.15g |
| Carbohydrate (g) | 4.5g | 1.35g |
| Of which sugars (g) | 1.96g | 0.59g |
| Fibre (g) | 2.9g | 0.87g |
| Protein (g) | 82g | 24.6g |
| Salt (g) | 0.5g | 0.15g |
Protein content calculated on the correct EU labelling directive of Nitrogen x 0.25 which provides an accurate conversion factor of protein consumed on an 'as-is' basis.
Typical Amino Acid Profile (per 30g serving)
L-Alanine (mg)
1231mg
L-Lysine* (mg)
2364mg
L-Arginine (mg)
517mg
L-Methionine* (mg)
542mg
L-Aspartic Acid (mg)
2708mg
L-Phenylalanine* (mg)
739mg
L-Cysteine (mg)
542mg
L-Proline (mg)
1354mg
L-Glutamic Acid/L-Glutamine (mg)
4457mg
L-Serine (mg)
1133mg
L-Glycine (mg)
345mg
L-Threonine* (mg)
1650mg
L-Histidine* (mg)
419mg
L-Tryptophan* (mg)
345mg
L-Isoleucine* (BCAA) (mg)
1576mg
L-Tyrosine (mg)
640mg
L-Leucine* (BCAA) (mg)
2610mg
L-Valine* (BCAA) (mg)
1453mg
Total BCAA's (per 30g serving)
BCAA'S (mg)
 5639mg
*Essential Amino Acids (EAA's)
 *Protein contributes to the maintenance of muscle mass
Whey Protein Isolate* (96%), Emulsifier (Sunflower Lecithin), Flavourings, Thickeners (Xanthan Gum, Guar Gum), Sweetener (Sucralose). *from Milk
ALLERGY INFORMATION: For allergens, see ingredients in bold.
Great protein and good taste would buy again
Rob Corish
29/01/2022
This product tastes very synthetic which is a shame as I was hoping to make it a regular part of my diet.
Stella Patterson
25/11/2021
Does what I need it to with virtually no sugars and very little fat. Ideal for this type 2 diabetic, trying to get fit and build muscle!
sh52mjh
15/11/2021
Tastes good, easily digested and I've tried quite a few being in my 40's .. so I would buy again 😀
Vincent Boland
11/11/2021
High quality at competitive prices.
Jatin
22/08/2021
Superb product, mixes well, tastes great and digests well.
Stephen Campbell
22/08/2021
Very nice taste will definitely buy again
Neita
20/08/2021
Top stuff not as smooth as 100% whey but still a good option used with water and a little bit of semi skimmed milk. Add some sugar free pure 100% cocoa and you got some extra flavour.. mixes well, tastes good obviously being sugar free will never taste like a "conventional" milk shake and does have a strong smell but it is all about the protein content. Digests extremely quickly and very satiating added bonus it does not repeat itself at all. Top tip single ingredient supplements are always the better option
Bash
01/06/2021
Vanilla nice flavour easy to digest
CRAIG DOUGLAS
06/04/2021
Good taste
Ryan Harvey
04/04/2021
Best protein I've had, such good flavour, lasts a long time and protein intake is incredible from a scoop
Dominic Hart
08/02/2021
Tastes good and low in carbs, ideal for dieting
Mr Mark Beecroft
06/02/2021