Diet Plant Protein Powder - Strawberries & Cream (500g)
0% Off
Special Price
£17.99
Was
£17.99
£0.90/serving
Next Day Delivery: Order within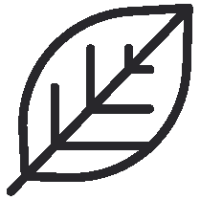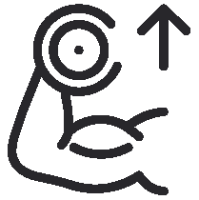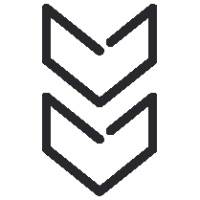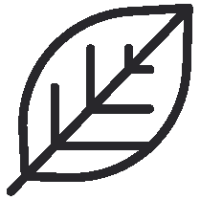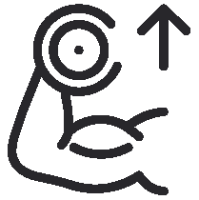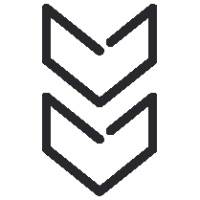 Why Choose?
Only 93 calories per serving
Contains CLA, L-Carnitine & Green Tea extract
Great tasting and smooth texture
What is Diet Plant?
Diet Plant is a plant based version of the UK's #1 Diet Whey with the same great formulation and taste of the market leading PhD Diet Whey but with all the great taste, mixability and effectiveness. Diet Plant is a high protein low calorie shake for targeting fat loss and maintaining a lean physique.
The Benefits of Diet Plant
High protein from plant sources helps maintain lean muscle with effective and popular fat loss targeting ingredients such as CLA, Green Tea and L-Carnitine. Diet Plant is low sugar, low calorie and great tasting and is 100% vegan friendly. Providing 19g protein and only 93kcals per scoop, Diet Plant provides the ideal nutritional ratio to support your lean physique goals.
Who is Diet Plant for?
Diet Plant is suitable for men and women aiming to maintain or build lean muscle mass, with a greater emphasis on keeping body fat low, and who choose to follow a plant based diet.
Burn fat and build lean muscle with PhD Diet Plant. 100% plant power 100% recyclable packs.
Directions For Use
Diet Plant can be used at any time. It's great added to a smoothie, which can be used for breakfast or in between meals throughout the course of the day. Diet Plant helps curb hunger cravings too, which is perfect for those seeking fat loss or looking to maintain a leaner physique, as it offers feelings of satiety in between meals.
Suitable For
Dairy Free
Gluten Free
GMO Free
Palm Oil Free
Vegan
Vegetarian
Nutrition Stats
"
Strawberries & Cream Flavour
Typical Values (when mixed with water±)
Per 100g
Per 25g serving (1 scoop)
Energy
1571kJ / 371kcal
393kJ / 93kcal
Fat
3.2g
0.8g
Of which saturates
0.0g
0.0g
Carbohydrate
7.0g
1.8g
Of which sugars
0.2g
0.1g
Fibre
2.6g
0.7g
Protein
77g
19g
Salt
0.99g
0.25g
Also Provides:
Conjugated Linoleic Acid powder
1500mg
375mg
Of which is Conjugated Linoleic Acid
1000mg
250mg
L-Carnitine
1000mg
250mg
Green tea extract
400mg
100mg
BCAA's
13268mg
3317mg
"
Strawberries & Cream Flavour
Pea Protein, Soya Protein, Flavouring, Conjugated Linoleic Acid, L-Carnitine, Acid (Citric acid), Colouring (Beetroot), Sodium Chloride, Green Tea Extract, Lactospore™ (Bacillus Coagulans), Stabiliser (Xanthan Gum), Sweetener (Sucralose)
ALLERGY INFORMATION: For allergens see ingredients in bold. May also contain milk, egg and cereals containing gluten.
This product is suitable for vegetarians and vegans.
Not used as it states on ordering that's it's gluten free…..then says May Contain cereal so Not gluten free
Debbie Pitchford
30/10/2023
Delicious flavour, good texture, not powdery or grainy. Love it!
Nichola
23/09/2023
Have only tried this once with cold water and the taste and texture isn't as good as the Diet Whey but not too bad. Slightly more expensive that the Diet Whey as well.
Michael
03/04/2023
Great. Tasty, filling and great source of protein.
Nichola
20/11/2022
very nice taste and easy to mix
Paul Robert Halifax
12/09/2022
Tastes good. Mixes well on it's own with water or almond milk as a shake, or add it to oatmeal (made with water) for a delicious start to your day. Also works well in baking. Does the job without bloating. Definitely recommend.
Miss Jennifer Broom
29/07/2022
Great taste
phil parsley
26/06/2022
Good decent whey
AMBRISH DOGRA
29/04/2022
Pleasant tasting, not as sweet as others
David Walker
22/04/2022
Great protein!! Quick delivery!! 10 out of 10 from me!
Shelly Hendricks
28/03/2022
really enjoyed this product
Sue
22/02/2022
Tastes amazing x
Sharron Henderson
30/01/2022
Haven't tried it yet
George
13/12/2021
Bit more flavour needed but still good
customer
04/12/2021
Just the best tasting for a vegan
rebecca and thanks for your order
21/11/2021
Great consistency and flavour. Nothing bad to say on this at all, the only reason I'm not rating 5 stars is the salted caramel flavour one is next level.
Hannah Hope
15/11/2021
So nice , the taste is amazing
Neita
28/09/2021
Not that nice it has funny taste
Kevin Salter
31/08/2021
Love the taste and I like the consistency of my shakes when I use it.
Georgina
26/08/2021
It's very sweet. It's not been one of my favourite protein powders but for some they might like this.
Lee Eydman
19/06/2021