Diet Whey Meal Replacement Powder - Double Chocolate
Supports sustainable weight loss
Low G.I. Carbs
Contains a complete blend of Vitamins & Minerals
Next Day Delivery: Order within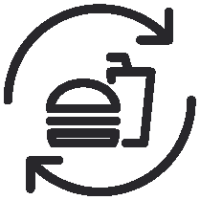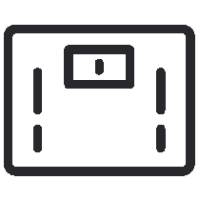 Supports sustainable weight loss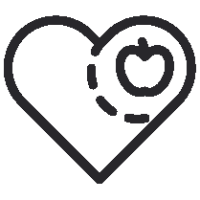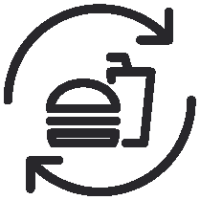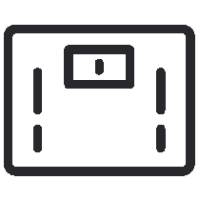 Supports sustainable weight loss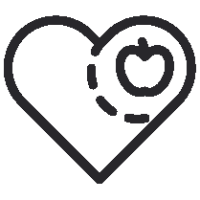 Why Choose?
26g protein / 0.8g sugar / 18g carbs
Meal replacement shake with 209 calories
Supports sustainable weight loss
What is Diet Whey Meal?
Diet Whey Meal is a delicious and balanced meal replacement shake containing a complete blend of vitamins and minerals to support sustainable weight loss.
The Benefits of Diet Whey Meal
Diet Whey Meal combines everything you need from a well-balanced meal in a convenient and delicious shake format. Alongisde an array of vitamins and minerals, Diet Whey Meal delivers 26g of quality protein and 18g of carbohydrates in under 210 calories per serving. In addition, it is a high source of fibre, helping you feel fuller for longer and contains matcha tea & l-carnitine to support any lean muscle and fat loss goals.
Who is Diet Whey Meal suitable for?
Diet Whey Meal is for anybody seeking a nutritious, convenient meal replacement shake that will help support fat loss and weight management.
Burn fat and build lean muscle with PhD Diet Whey Meal. Now available in our new 100% recyclable packs.
Directions For Use
Diet Whey Meal is to be used when you're struggling to consume a solid meal. You may be busy during the day or commuting whilst at work and unable to get your hands on some quality nutrition; Diet Whey Meal is the perfect solution.
Suitable For
GMO Free
Halal
Palm Oil Free
Vegetarian
Nutrition Stats
Double Chocolate flavour - Other flavours may vary.
Typical Values (when mixed with water±)
Per 100g
Per 55g serving
Energy
1602kJ / 380kcal
881kJ / 209kcal
Fat
6.5g
3.6g
Of which saturates
1.5g
0.8g
Carbohydrate
29.0g
16.0g
Of which sugars
1.49g
0.82g
Fibre
6.8g
3.8g
Protein
48.0g
26.0g
Salt
1.23g
0.68g
Also Provides:
Vitamin A
464ug RE
255.2ug RE (32% RI*)
Vitamin D
11.1ug
6.1ug (122% RI*)
Vitamin E
6.9mg α-TE
3.77mg α-TE (31% RI*)
Vitamin C
46mg
25.2mg (31% RI*)
Thiamin
0.67mg
0.37mg (34% RI*)
Riboflavin
1.1mg
0.61mg (44% RI*)
Niacin
9.1mg NE
5.0mg NE (31% RI*)
Vitamin B6
0.80mg
0.44mg (31% RI*)
Folic Acid
110ug
61ug (30% RI*)
Vitamin B12
1.40ug
0.77ug (31% RI*)
Biotin
29ug
16ug (31% RI*)
Pantothenic acid
3.5mg
1.9mg (32% RI*)
Potassium
1080mg
594mg (30% RI*)
Calcium
490mg
270mg (34% RI*)
Phosphorus
420mg
231mg (33% RI*)
Magnesium
238mg
131mg (35% RI*)
Iron
9.78mg
5.4mg (38% RI*)
Zinc
5.4mg
2.97mg (30% RI*)
Copper
1mg
0.54mg (54% RI*)
Manganese
1mg
0.64mg (32% RI*)
Selenium
31ug
17ug (31% RI*)
Iodine
90ug
50ug (33% RI*)
L-Carnitine
1000mg
550mg
*RI = Daily Reference Intake.
Protein Blend (Milk Protein Concentrate, Whey Protein Concentrate (Milk), Soya Protein Isolate), Wholegrain Oats, Reduced Fat Cocoa Powder, L-Carnitine, Sunflower Oil Powder, Flavourings, Matcha Green Tea, Potassium Citrate, Potassium Dihydrogen Phosphate, Magnesium Oxide Heavy, Vitamin C, Zinc Gluconate, Ferric Pyrophosphate, Vitamin E Acetate, Potassium Iodide, Vitamin B3, Sodium Selenite, Vitamin A Acetate, Vitamin B5, Copper Gluconate, Manganese Sulphate Monohydrate, D-Biotin, Vitamin B12, Vitamin D2, Vitamin B6, Vitamin B1, Vitamin B2, Folic Acid, Sodium Chloride, Stabilisers (Guar Gum, Xanthan Gum), Sweetener (Sucralose).
ALLERGY INFORMATION: For allergens, including cereals containing gluten, see ingredients in bold. May also contain eggs, peanuts and nuts.
Great taste and mixes well. Must ensure that you use very cold water and a blender.
Nik Shah
12/10/2023
Simply great tasting!
Nik Shah
08/08/2023
Lovely flavour
Peter Greaney
04/08/2023
Great value and easy to mix. One of the best protein shakes on the market
Lynn
26/07/2023
Chocolate is the best tasting by a long way. I just wish there were bigger packaging to buy it in.
customer
18/07/2023
Taste greet
Peter Greaney
14/07/2023
Arrived with a rip in the bag
Frustrated customer
03/07/2023
Amazing taste best one I've tasted
Sarah
12/06/2023
Tastes delicious, its thick and creamy, and it mixes really well. It also sooooooo filling!
Emz88
09/06/2023
Easy to stick to and taste good
Lesley Bridgwater
24/05/2023
Very good product 👌
veliko savov
13/05/2023
It's good
Francesca Owen
16/03/2023
Nice flavour, keeps you full for 3 or more hours. Definitely helping me in my weight loss plan 👌
Lynda Day
19/02/2023
Nice taste and fills u up
Etc peter
14/02/2023
Great flavour and very smooth when mixed - not grainy at all like other brands I've tried
JMc
22/12/2022
Great product
Igor
05/12/2022
Good stuff
Nicholas
08/10/2022
Excellent taste, thank you 😊
Matthews Tusk
08/05/2022
Really fast delivery, taste really nice and fills me up
Michelle Osborne
16/04/2022
Great service great product
Anonymous
07/03/2022