Smart Clear Whey Protein Powder - Orange & Lime
Next Day Delivery: Order within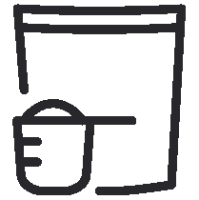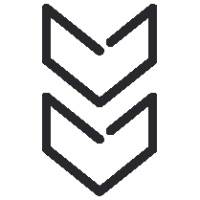 Low sugar and low calorie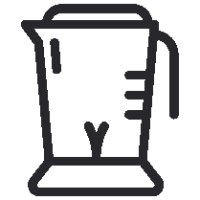 Clear, light and refreshing flavours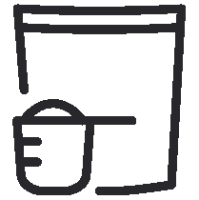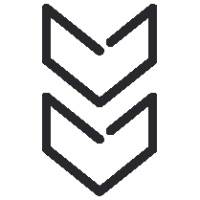 Low sugar and low calorie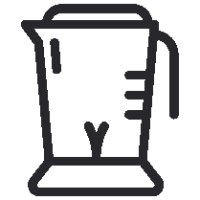 Clear, light and refreshing flavours
Why Choose?
20g of high quality easily dissolved whey protein isolate
Light and refreshing, no milky taste or texture
Less than 1g sugar per serving
WHAT IS SMART CLEAR WHEY
PhD Smart Clear whey is the answer for those seeking a more refreshing, clear and delicious whey protein isolate without the milky taste and texture. Delivering the highest quality 20g protein per serving with less than 1g sugar, and only 85kcals per serve, Smart Clear Whey is the most innovative, deliciously refreshing, premium whey protein isolate in the market.
THE BENEFITS OF SMART CLEAR WHEY
PhD Smart Clear Whey is the best tasting, most premium whey protein isolate powder on the market. PhD Smart Clear Whey is fully-dissolvable whey protein isolate which is light and refreshing keeping you hydrated throughout the day whilst supporting the maintenance of muscle tissue.
Each delicious serving is packed with 20g of protein, to assist in the recovery, growth and maintenance of muscle tissue
WHO IS SMART CLEAR WHEY FOR
PhD Smart Clear Whey is suitable for anyone choosing to increase their protein intake, whether it be to increase or support the maintenance of muscle mass, recover from exercise, or anyone simply looking for a low sugar, low calorie whey protein drink with no milky taste or texture.
Directions For Use
Add 1 scoop (25g) to 300-400ml of ice cold water and shake. Leave to stand for 1 minute.
Suitable For
GMO Free
Palm Oil Free
Soya Free
Vegetarian
Nutrition Stats
Orange Margarita Flavour
| Typical Values (when mixed with water±) | Per 100g | Per Scoop (25g) |
| --- | --- | --- |
| Energy | 1449kJ / 341kcal | 362kJ / 85kcal |
| Fat | 0.5g | 0.1g |
| Of which saturates | 0.2g | 0.0g |
| Carbohydrate | 4.0g | 1.0g |
| Of which sugars | 0.0g | 0.0g |
| Fibre | 0.9g | 0.2g |
| Protein | 80g | 20g |
| Salt | 0.61g | 0.02g |
| BCAA's | | 4857mg |
Whey Protein Hydrolysate (Milk), Flavouring, Acid (Citric Acid, Phosphoric Acid), Sweetener (Sucralose), Sodium Chloride, Colour (Beta Carotene), Anti Foaming Agent (Silicon Dioxide)
Once opened, consume within 60 days
For allergens, see ingredients in bold. May contain Egg, Soya, Nuts, Peanuts and Cereals containing gluten
Easy to mix and low in calories
Jon
26/07/2023
Arrived quickly.
Mr Santiago Cano-Muniz
12/02/2023
bit sweet but adding more than the recommended water makes the taste much better mixes easily and quickly
Jodie W
23/11/2022
Don't buy the orange margarita. One of the worst tasting things I have ever had, ranked only above vomit.
Pete Woods
18/07/2022
Refreshing
mark henderson
25/06/2022
Very good product
David Tanner
25/02/2022
Tangy orange. Lovely with crushed ice and shot of vodka
Gavin Nicholls
31/01/2022
Great low calories whey 😍😍
Szymon
30/10/2021
Tastes awful, mixes awful, like chugging down a really horrible medicinal tasting powder that leaves a chalky nasty aftertaste. Thought it might taste similar to a fruity pre workout powder but no. Can't even blend with anything as the texture is so bizarre.
Callie
22/09/2021
Taste lovely and fresh. I make these the night before using a shaker and add to my water for drinking while in the gym. Least chalky clear protein water I've found so far. Good quality for a good price.
Becca
31/07/2021
Not for me , tastes like sugary orange water.
Jo Richards
23/06/2021
Superb - mixes easily and is really refreshing after a workout
Stuart Gaston
16/06/2021
Lovley refreshing
loraine howarth
14/06/2021
This is the best protein shake I've had by far,easy to drink,refreshing and tasty
Debbie
04/06/2021
Refreshing, light on the stomach, and mixes well, with no lumps. I'm keen to try the other flavours too. Great as a post-workout drink, or as a mid-morning/afternoon drink to boost protein intake.
Mark Collard
01/05/2021
Excellent product
Sparky
27/04/2021