Smart Breakfast Meal Replacement Powder - Blueberry and Lemon
Perfect for:
GMO Free
High Protein
Vegetarian
Shake
Save 20%
Special Price
£14.39
Was
£17.99
£1.44/serving
Next Day Delivery: Order within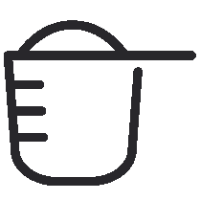 Contains 5g BCAA's per serving.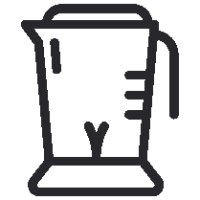 Great tasting, easy to mix breakfast shake.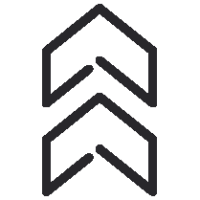 High in protein, low in sugar.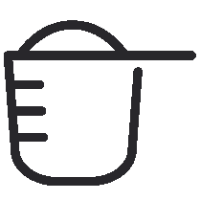 Contains 5g BCAA's per serving.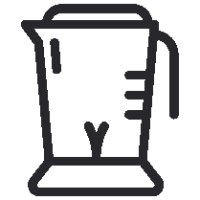 Great tasting, easy to mix breakfast shake.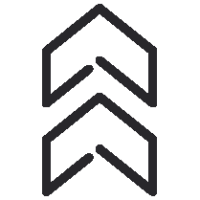 High in protein, low in sugar.
Why Choose?
High protein & Low Sugar
Contains Whey Protein & Lactospore Probiotics and Dygesyme digestive enzymes
Provides all essential Vitamins and Minerals including Vit C and Vit D
WHAT IS SMART BREAKFAST?
Our PhD Smart Breakfast Shake is a delicious tasting, easy to mix and expertly formulated protein shake that will upgrade your morning routine. Each 60g serving contains 26g of protein and 22g low sugar carbohydrates from healthy oats.
PhD Smart Breakfast also contains vitamins, minerals and healthy Lactospore probiotics and Dygesyme digestive enzymes to start your day in the best way possible. No matter what the day throws your way you'll be fuelled and ready for it with our Smart Breakfast Shake.
THE BENEFITS OF SMART BREAKFAST
Get all your essential vitamins and minerals, probiotics for healthy gut, and premium quality protein and carbohydrates from healthy oats in one shake with our PhD Smart Breakfast. It also helps give you a natural boost with 84mg of caffeine from a natural coffee extract - forget needing that morning coffee and start your day feeling energised and ready.
WHO IS SMART BREAKFAST SUITABLE FOR?
Our PhD Smart Breakfast Shake is the ideal way for everyone* to start the day with a healthy, complete, high protein and low sugar breakfast. Perfect for those seeking to supplement their diet for a lean physique or strength goals in one delicious tasting, easy to mix and expertly formulated protein shake.
* These shakes contain caffeine: not suitable for children and pregnant or breastfeeding women.
Directions For Use
Add 2 scoops (60g) to 350ml of ice cold water and shake for 10 seconds.
Suitable For
GMO Free
Palm Oil Free
Vegetarian
Nutrition Stats
Blueberry & Lemon Flavour
| Typical Values (when mixed with water±) | Per 100g | Per Scoop (60g) |
| --- | --- | --- |
| Energy | 1553kJ / 367kcal | 932kJ / 220kcal |
| Fat | 5.5g | 3.3g |
| Of which saturates | 1g | 0.6g |
| Carbohydrate | 35g | 21g |
| Of which sugars | 1.4g | 0.8g |
| Fibre | 2.7g | 1.6g |
| Protein | 43g | 26g |
| Salt | 0.26g | 0.2g |
| Total BCAA's | | 5195mg |
Whole Grain Oat Flour (Gluten), Whey Protein Concentrate (Milk), Soya Protein Isolate, Flavourings, Vitamin & Mineral Complex (Potassium Citrate, Potassium Dihydrogen Phosphate, Magnesium Oxide Heavy, Vitamin C, Zinc Gluconate, Ferric Pyrophosphate, Vitamin E Acetate, Potassium Iodide, Vitamin B3, Sodium Selenite, Vitamin A Acetate, Vitamin B5, Copper Gluconate, Manganese Sulphate Monohydrate, D-Biotin, Vitamin B12, Vitamin D2, VitaminB6, Vitamin B1, Vitamin B2, Folic Acid, Sodium Chloride), Stabilisers (Guar Gum, Xanthan Gum), Sunflower Oil Powder, Acid (Citric Acid), Lactospore™ (Bacillus Coagulans), Freeze Dried Blueberry powder, Natural Coffee Extract, Dygesyme™ (Amylase, Lactase, Protease, Lipase, Cellulase), Sweetener (Sucralose)
For allergens including cereals containing gluten, see ingredients in bold
High Caffeine content
May contain eggs, nuts, peanuts.
Excellent for breakfast, very delicious
Janos Kaszas
12/08/2023
Great tasting and satisfying breakfast shake.
Nik Shah
27/07/2023
Great breakfast replacement very tasty
Steve
06/07/2023
Mixes great in just a regular shaker bottle so you don't need to use a blender. It has a great consistency, tastes lovely and leaves you feeling full but not bloated. If I had one criticism it's that the tub it comes with is only half full. The tub should either be smaller so that it better reflects the contents, or the amount of product should be increased to actually go near filling the tub. Ideally, fill the tub better and keep the price the same, that would be a win-win! 😀
Wayne
29/05/2023
The product is fantastic, the taste is great
Shaun Unknown
23/05/2023
One of the best breakfast drinks on the market
Sparky
07/05/2023
Really great breakfast alternative. Best to use a blender though.
Nik Shah
23/04/2023
Tastes amazing, filling and I love that it's got prebiotics added
Tanya Jones
10/04/2023
Again a very good tasting product that can be a little less sweet.
Nik Shah
17/02/2023
This really is a fantastic breakfast meal . Smooth and tasty. However package is terrible as it comes in a massive plastic container and is only filled to one eighth of the container.
DANIEL WILSON
03/09/2022
Amazing good for busy people
Timothy Omosuyi
18/08/2022
enjoyed this as a bit on an unusual flavour but liked the lemon/blueberry mix
Matthew James
21/06/2022
This is my absolute fave product and go to breakfast 😊I only have 1 scoop and find it really fills me up, mixes great with water, almond milf or coconut milk (Or any milk really) I also add life digest scoop (PHD)
Sherry Francis
08/06/2022
Love this one too 😁
Tika
27/02/2022
Amazing taste
Daniel Garrett
07/02/2022
Beautiful taste
Ian Brown
31/12/2021
I've given this 3 stars simply because despite the low sugar content, it's way to sweet for my taste. The actual product is good and so filling. I make it like a porridge and add banana.
Cherry Morris
30/10/2021
Very nice tasting breakfast shake, will be buying this again and recommend this to anyone.
Stephen Lower
26/10/2021
Love this, so satisfying and great flavour too.
Sue Mac
26/10/2021
uniquely delicious breakfast
Pavlina Georgieva
09/10/2021