Smart Plant Protein Powder
Key Benefits of PhD Smart Plant Protein Powder
20g of Plant Protein per serving

Low in sugar  - less than 1g per 25g serving

Only 100 calories per serving

Optimal levels of specific ingredients makes it an exceptional cooking ingredient
Next Day Delivery: Order within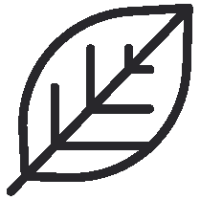 Versatile plant protein powder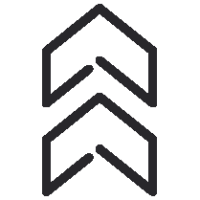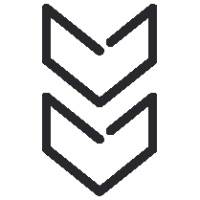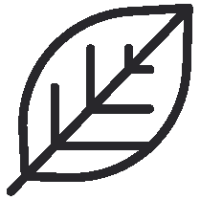 Versatile plant protein powder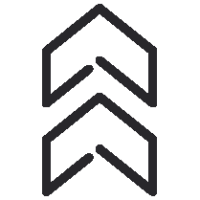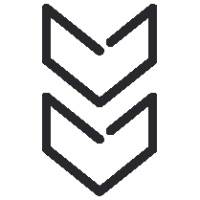 Why Choose?
20g protein / 0g sugar / 1.8g carbs
96 calories or less per serving
Can be used for baking, desserts & protein shakes
What is Smart Plant Protein Powder?
Smart Plant Protein Powder from PhD is a delicious plant protein powder that can be used to build and maintain muscle mass. It can be consumed in a variety of ways, such as being baked or mixed with a liquid to create a drink.
Who is PhD Smart Plant Protein Powder for?
Anybody looking for a great-tasting plant-based protein powder to boost their protein intake should be interested in PhD Smart Plant Protein Powder. It has been approved by the Vegetarian Society, so is ideal for building muscle mass on a meat-free diet.
Directions For Use
Because Smart Plant Protein Powder is macro-friendly, it can be consumed at any point of the day. That means it's perfect for whenever your sweet tooth kicks in.
You can include it as an ingredient in your protein pancakes for breakfast, high-protein cookies for a midday snack, or even in a light mousse in the evenings.
Visit our perform smart zone for recipes using PhD Smart Plant Protein Powder.
Suitable For
Vegetarian
Nutrition Stats
Chocolate Cookie flavour. Other flavours might vary.
Typical Values
Per 100g
Per 25g serving 
Energy
1630kJ / 385kcal
407kJ / 96kcal
Fat
3.7g
0.9g
Of which saturates
0g
0.09g
Carbohydrate
7g
1.8g
Of which sugars
0.35g
0g
Fibre
4.2g
1.1g
Protein
79g
20g
Salt
1.70g
0.43g
Vitamins & Minerals
Vitamin B6 (mg)
1.68mg
120mg (30% RI*)
Folic Acid (ug)
140mg
70mg (18% RI*)
Vitamin B12 (ug)
3mg
120mg (30% RI*)
Iron (mg)
8.2mg
58mg (15% RI*)
Zinc (mg)
8g
80mg (20% RI*)
*Daily Reference Intake
Chocolate Cookie Flavour: Pea Protein, Soya Protein, Fat Reduced Cocoa Powder, Natural Flavour, Lactospore™ (Bacillus Coagulans), Iron Oxide, Zinc Oxide, Vitamin B6, Folic Acid, Vitamin B12, Sodium Chloride, Stabiliser (Xanthan Gum), Sweetener (Sucralose).
Eaton Mess Flavour: Pea Protein, Soya Protein, Natural Flavour, Lactospore™ (Bacillus Coagulans), Iron Oxide, Zinc Oxide, Vitamin B6, Folic Acid, Vitamin B12, Natural Colour (Beetroot Red), Sodium Chloride, Stabiliser (Xanthan Gum), Sweetener (Sucralose).
Salted Caramel Flavour: Pea Protein, Soya Protein, Natural Flavour, Lactospore™ (Bacillus Coagulans), Iron Oxide, Zinc Oxide, Vitamin B6, Folic Acid, Vitamin B12, Sodium Chloride, Stabiliser (Xanthan Gum), Sweetener (Sucralose).
ALLERGY INFORMATION: For allergens see ingredients in bold. May also contain milk, eggs and cereals containing gluten.
This protein powder tastes fantastic have used it for over a year
DS
25/11/2023
Great tasting protein powder and great flavours
Diane
02/11/2023
Great way to keep up my protein intake.
Anna
27/10/2023
The best plant protein around. Doesn't have the claggy taste or texture and goes so well in oats!
Amber
22/09/2023
This is my favourite protein shake taste is great and is great before and after a workout
DS
02/09/2023
Tastes good for protein powder and mixes well for shakes and desserts. I have used it mixed in yogurt and with soft cheese to make a cheesecake.
Maggie Shelton
19/07/2023
Good quality protein
David Luther-Davies
01/06/2023
Tastes great!
SARAH BRAND
05/05/2023
Just delicious. I would love to have a vegan brownie protein powder as well though
Zizzles
24/03/2023
I ordered the chocolate plant protein powder and it didn't disappoint. It has a great taste and does what it is supposed to do.
Diane
16/03/2023
Great product, the vegan option is also great and cheaper than usual brands. So far I've tried the chocolate and salted caramel flavours and they're amazing.
Karine Sanfelice
01/01/2023
So tasty, nothing like normal protein shakes. Such good value for money
S Hutchings
13/11/2022
Tastes good
Mehvish
17/06/2022
dissolves so well
Alice
11/06/2022
Chocolate cookies what an amazing flavour.... delicious
Ellen Beaty
27/05/2022
Nice flavour
Karen
11/05/2022
Really and smooth.
DR
06/05/2022
Tastes really good and so low in calories
Rae
05/05/2022
Love it 😍
maggie m
30/04/2022
Brilliant stuff no bloating or feeling sick
Graham Scrafton
30/04/2022
Probably the best tasting vegan protein powder on the market, mixes well and as a mouse is very versatile.
Simon
17/09/2023
Very delicious, smooth texture.
Janos Kaszas
12/08/2023
The best tasting and textured plant-based protein that I've tried. I won't buy any other now! I make it as a mousse and top with cereal/nuts and peanut butter as a dessert, or just have it on its own as a drink - for the calories vs protein intake it's perfect.
Land Seal
05/08/2023
Nice flavour and not too sweet. Works well in smoothies or overnight oats
Mrs Mags Miller
28/07/2023
My favourite out of all the plant products . Made into a dessert , mixed with a little stevia for a sweeter craving and eat with fresh strawberry's or blueberry's.
Maggie Shelton
19/07/2023
Delicious. Great as a mousse or a shake.
Jamie
18/07/2023
Really nice texture and great tasting
K W
08/06/2023
Great taste
SARAH BRAND
05/05/2023
Amazing tasting protein. Won't go anywhere else now!
Olivia Rogers
29/03/2023
Vanilla was good but my favourite is the salted caramel.
Kirsty
09/07/2022
really yummy
Alice
11/06/2022
good compare to tesco price
lei hou
12/05/2022
Love it! I use it with almond milk and a banana to keep me going in the morning. Keeps me full for long.
DR
15/04/2022
Not great taste
Irma Delmonte
30/03/2022
A decent flavour if you're into salted caramel but I definitely prefer the chocolate cookie plant protein.
Ashley Long
21/02/2022
Really good vegan protein powder
Louie Kingham
07/02/2022
Delicious and high quality
HELEN WIGMORE
20/01/2022
best vegan protein i've tried
Brooke
18/12/2021
It tastes lovely ,nice bit of sweetness without being bad for you
Sandra King
24/11/2021
Excellent, quick service, thank you
maria fernandes
10/11/2021
I'm not a fan of the chocolate cookie flavour, first time I try it. The other flavours are fine. The product is generally easy to mix in a shaker, which can be taken for granted sometimes, but plant protein tends to aggregate more. This product generally suspends very well once enough water and shaking are added.
Elitsa Hadzhiivanova
13/09/2023
Really tasty
Danielle Jevons
01/09/2023
Strong strawberry taste but a little sweet. Good in smoothies
Mrs Mags Miller
28/07/2023
Delicious. Worked well as both a mousse and a shake.
Jamie
18/07/2023
Genuinely the best! The texture beats all I've tried and mixes so well in porridge, yogurt and shakes!! Won't go back to another
Nicole
02/05/2023
👍🏻😊 😋👌🏻
Jackie Brandon
06/04/2023
Strawberry delight! Perfect for my needs and tastes. Love it!
Teresa O'Gorman
10/02/2023
Not tried it yet. waiting to finish the diet whey protein first. But if it tastes anything like the starwberry diet whey protein, it will be great.
Steven
24/01/2023
Chocolate cookie is my favourite flavour and you can use less milk and make a mousse instead, which is great!
Anushka Cross
23/01/2023
Tried it with water and its ok, much better with milk, I add some peanut butter for extra protein and the taste goes very well with it.
Andrew Mcinnes
27/08/2022
This is the worst drink I've ever experienced. The texture is sandy and dry after mixing really well. Somehow you've made strawberry milkshake taste like saw dust. Cannot stress how disappointed I am.
customer
10/08/2022
Never received the product
Chris Devlin
08/06/2022
Makes a great mousse with yoghurt
Jenny
04/06/2022
Taste nice!
Valentin Macelaru
28/04/2022
really nice tasting
Paul Robert Halifax
26/04/2022
Fab as I'm dairy free and the majority are whey protein
Mrs Pitts
23/04/2022
amazing live it
Michelle Reeve
05/04/2022
Tastes nice as mouse, not so nice as a shake
twana
04/04/2022
Never tried plant protein before but this is really good!!!
Donna
01/04/2022