BCAA's capsules - 195 x 500mg
0% Off
Special Price
£14.99
Was
£14.99
£1.15/serving
Promote muscle growth with this 2/1/1 BCAA formula
Help protect muscle tissue during intense exercise
Accelerate recovery and reduce fatigue
Next Day Delivery: Order within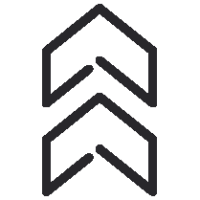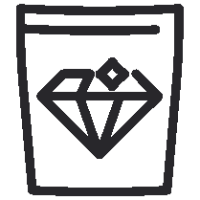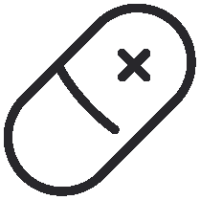 Convenient capsule format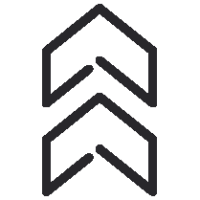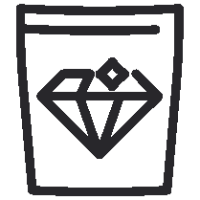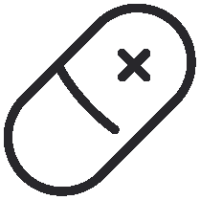 Convenient capsule format
Why Choose?
2:1:1 ratio of the 3 essential amino acids
250mg L-Leucine / 125mg L-Isoleucine / 125mg L-Valine
Helps to protect muscle tissue & reduces fatigue
What are BCAA capsules?
Small capsules, big benefits. Our BCAA (or branched-chain amino acid) Capsules are made with 3 essential amino acids: leucine, iso-leucine and valine. They help to protect muscle tissue, reduce fatigue, improve your performance, support the immune system, promote muscle protein synthesis and reduce soreness. Good things really do come in small packages.
Who are BCAA capsules suitable for?
They're perfect for athletes looking to supplement a high protein diet, serious gym goers, those interested in strength, power, endurance and stamina or anyone going into a cutting phase.
The science behind BCAA Capsules
Our BCAA capsules come in a convenient capsule format and contain essential acids that naturally occur in protein. They help to build and repair new muscle making them a must-have supplement for anyone looking to build muscle, tone up or lose weight.
Directions For Use
BCAA supplements are convenient to use and should be taken around the training window for maximum effect. PhD recommends using BCAA's before, during and after intense exercise.
Suitable For
Dairy Free
Gluten Free
GMO Free
Halal
Palm Oil Free
Soya Free
Vegetarian
Nutrition Stats
| Typical Values | Per capsule | Per 15 capsules |
| --- | --- | --- |
| L-Leucine (mg) | 250mg | 3750mg |
| L-Isoleucine(mg) | 125mg | 1875mg |
| L-Valine(mg) | 125mg | 1875mg |
Each capsule provides: 250mg L-Leucine, 125mg L-IsoLeucine, 125mg L-Valine.
15 capsules provide: 3750mg L-Leucine, 1875mg L-IsoLeucine, 1875mg L-Valine.
L-Leucine, L-Isoleucine, L-Valine, Capsule Shell (Hydroxypropyl Methylcellulose), Emulsifier (Sunflower Lecithin).
ALLERGY INFORMATION: BCAA capsules contain gelatin and are not suitable for vegetarians. No artificial flavours or preservatives. No added sugar.
East to take, started to make a difference
Amanda Edwards
15/05/2022
I just started with this product! I m confident it will be good as all their products.The capsules are soft and easy to swallow
Valentin Macelaru
28/04/2022
Perfect thank you
David Andreev
28/04/2022
Liked them so much
Neita
19/04/2022
Very good and easy to swallow and they work.
Dean Farr
11/04/2022
good quality
Mrs. Stella Nawrocik
03/12/2021
Great product, great price
Cheryl
31/05/2021
Good product
Nigel Tooze
01/04/2021
very good product and good results
sean
19/09/2020
Excellent supplement with fast resulrs
Conners
26/07/2020
great value
Wendy Kerr
12/07/2020
Excellent
ian cardoza
19/02/2020
This is my first time using BCAAs and the work better than I thought they would by a long way
Sean Soon
09/02/2020
Great product 😁😁😁🎉🎉
ian cardoza
19/12/2019
Great supplements, give you that edge over other athletes
Mark Rooney
19/11/2019
Feels like it's really working
Valerio
26/07/2019