Intra BCAA+ 450g Fruit Punch
Save 0%
Special Price
£27.00
Was
£27.00
£0.90/serving
4/1/1 BCAA ratio providing vital intra workout protein
Helps preserve muscle tissue during hard training
Use during any intense exercise
Next Day Delivery: Order within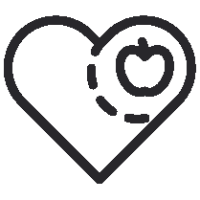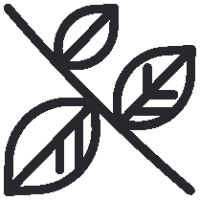 With coconut water powder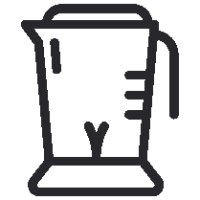 With hydrolysed whey isolate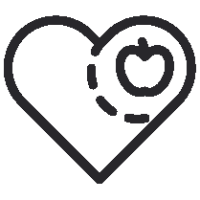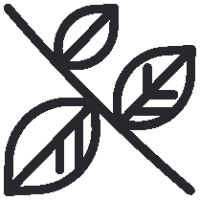 With coconut water powder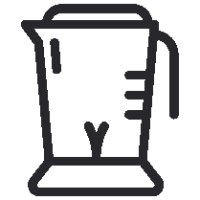 With hydrolysed whey isolate
Why Choose?
6,980mg BCAAs / 9.7g protein / 1g sugar
59 calories per serving
Helps reduce tiredness & fatigue
What is PhD Intra BCAA+?
Intra BCAA+ is a unique and innovative branched chain amino acid drink formulated with instantised BCAAs, CocoMineral™ coconut water extract, hydrolysed whey isolate, L-Glutamine and vitamin C. Intra BCAA+ is available in 4 fruity flavour options: Coconut & Mango, Coconut & Lime, Fruit Punch and Watermelon, ideal for when you need a refreshing intra-workout boost.
The benefits of Intra BCAA+
Intra BCAA+ is formulated with premium hydrolysed whey isolate to help deliver 7 grams of essential branched chain amino acids per 15 gram serving, along with 2400mg of L-Glutamine. L-Glutamine is the most abundant amino acid found in the body. It is a conditionally essential amino acid, which means our bodies use more of it during exercise compared to the amount our bodies are synthesising.
Intra BCAA+ also includes CocoMineral™ - a coconut water extract which contains the key electrolytes sodium and potassium, helping you to replenish those electrolytes lost through sweat when exercising.
In addition to this, Intra BCAA+ also contains vitamin C, which is known to help reduce tiredness and fatigue.
Who is Intra BCAA+ suitable for?
The PhD Intra BCAA+ is ideal for men and women who require a refreshing BCAA and electrolyte drink to help prevent muscle breakdown during exercise. The product is suitable for vegetarians and is perfect for use during a workout.
Directions For Use
Intra BCAA+ is designed to be used during any kind of workout to help increase branched chain amino acid intake and replenish electrolyte stores.
Suitable For
Gluten Free
GMO Free
Halal
Palm Oil Free
Vegetarian
Nutrition Stats
Coconut & Mango flavour - Other flavours may vary.
Typical Values
Per 100g
Per 15g serving (1 scoop)
Energy
1660kJ / 390kcal
249kJ / 59kcal
Fat
1.3g
0.19g
Of which saturates
0.4g
0.06g
Carbohydrate
30.2g
4.53g
Of which sugars
6.8g
1.0g
Fibre
<0.1g
Trace
Protein
64.6g
9.70g
Salt
0.3g
0.045g
Vitamins
Vitamin C
100mg (125% *RI)
15mg (18.75% *RI)
*RI = Daily Reference Intake.
Typical Amino Acid Profile (per 15g serving)
L-Alanine
690mg
L-Lysine*
180mg
L-Arginine
220mg
L-Methionine*
30mg
L-Aspartic Acid
290mg
L-Phenylalanine*
140mg
L-Cysteine
30mg
L-Proline
110mg
L-Glutamic Acid/L-Glutamine
2460mg
L-Serine
130mg
L-Glycine
100mg
L-Threonine*
100mg
L-Histidine*
60mg
L-Tryptophan*
30mg
L-Isoleucine* (BCAA)
1180mg
L-Tyrosine
100mg
L-Leucine* (BCAA)
4610mg
L-Valine* (BCAA)
1190mg
Total BCAA's

(per 15g serving)

BCAA'S
 
6980mg
*Essential Amino Acids (EAA's)
* Vitamin C contributes to the reduction of tiredness and fatigue and the normal function of the immune system.
Instantised Branched Chain Amino Acids [L-Leucine, L-Isoleucine, L-Valine, Emulsifier (Soya Lecithin)], Hydrolysed Whey Protein Isolate (Milk), L-Leucine, L-Glutamine, Flavouring, CocoMineral™ Dried Coconut Water (4.5%), L-Alanine, Acidity Regulators (Citric Acid, Malic Acid), Sweetener (Sucralose), Colour (Beetroot Red), Vitamin C (Ascorbic Acid), Flavour Enhancer (Sodium Chloride)
ALLERGY INFORMATION: For allergens, see ingredients in bold.
Great value for money and amazing taste
Jamie Bevan
17/08/2023
Great taste, same PHD quality
Kalbant Brar
18/07/2023
Refreshing during a workout and great taste
Steve
06/07/2023
Intra BCAA+ ,Give me a very good workout when in the gym and great mental attitude.
Terry Tustin
24/05/2023
Excellent product and will continue to use it !
Saffron.B
15/04/2023
Excellent as always
Paul Rogan
08/02/2023
great product
wesley boardman
03/09/2022
Great flavour, reduces fatigue and helps to power through a workout.
Fraser Disney-Spiers
31/05/2022
My partner's favourite this. Tastes great. Does the job!
Lee Johnson
03/04/2022
Tastes nice and does the job well.
Olskie
28/01/2022
Great taste does the job.
Peter James
02/11/2021
Love this!great taste and keeps me going through my training
Debbie
04/06/2021
Tastes amazing
lee
11/05/2021
Great taste, and great for consuming during a workout.
Mark Collard
01/05/2021
Refreshing while out on my bike no after taste 😌
CRAIG DOUGLAS
27/04/2021
Does what it says
David
11/02/2021
Delicious. Not as good as the sour apple but nice.
Scott Tyler
10/02/2021
Great taste and excellent product
Martin
20/01/2021
I like to consume this during my workouts. It hydrates me effectively and fuels my muscles.
Mark Collard
19/10/2020
Tast very good , mixing very well but the only minus is small awful
Jacek Andrzej Wawrzyniak
30/06/2020